Lily Collins
has been compared to icon Audrey Hepburn before and this new Lancôme campaign preview shows why.
The 24-year-old's grace and youthful beauty shine through in the campaign for the brand's new make-up range French Ballerine.
She is pictured wearing ballet pumps, tulle and a high bun so we're certainly sensing a theme for their Spring 2014 collection.
Talking about her new role Lily said, "an absolute honour and a privilege" to be chosen to represent the company.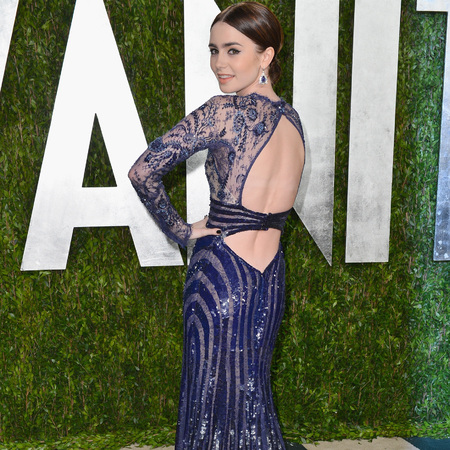 She explained that she has "always admired the brand's unique and distinctive appreciation for inner beauty and grace, elegance and utter radiance."
Lancôme posted a picture on their US Instagram feed with the caption, "We are proud to announce #LilyCollins as our newest brand ambassadress. #lilyforlancome."
She joins fellow young actress Emma Watson as a brand ambassador and will appear in world wide campaigns from January.
Emma, looks like you've got some competition for classiest starlet in town.
LILY COLLINS FLAUNTS TONED TUM IN SPORTS LUXE LEATHER
EXCLUSIVE: LILY COLLINS TALKS STUCK IN LOVE
EMMA WATSON SHOWS OFF NEW LANCOME LIP GLOSS