Demi Moore
is the latest celebrity to put their name and face to a perfume, in collaboration with Swedish beauty brand Oriflame.
Called My Red and blended with Demi's own 'strength, talent and incomparable beauty' in mind, the fragrance pivots around a heart of red jasmine, said to be a symbol of attachment and sensuality.
What does that mean in real-life whiffing terms? It's soft. It's a florally scent with a hint of fruitiness (thank cranberries and Granny Smith apples for that) that's sweet and quite romantic, yet still very grown up.
Is it going to stop people in their tracks Lynx ad style? Probably not. But in a world of
celebrity scents gone bonkers
, we're calling this a safe choice.
My Red is available via the Oriflame nationwide network (it's a lot like the Avon method), £30.95, more info at
www.oriflame.co.uk
.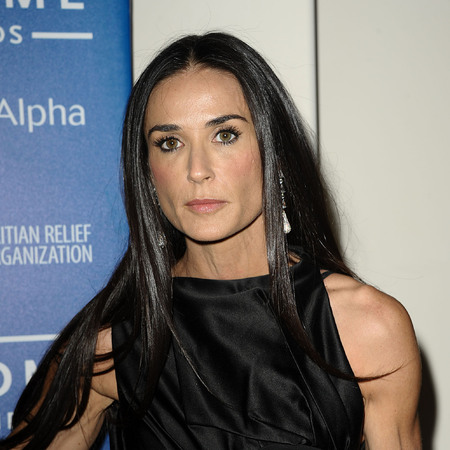 JOEY ESSEX HAS LAUNCHED A FEMALE FRAGRANCE
CELEBRITY TREND: IT'S ALL ABOUT THE LADY IN RED
READ MORE BEAUTY NEWS...