Belle Gel is an affordable at-home alternative for creating shiny, strong and long lasting gel nails with a salon finish.
Gel nail colour not only gives excellent results but unlike other treatments protects the natural nail underneath allowing for continual growth. The gel nail colour can last up to two weeks without damaging, wearing or chipping.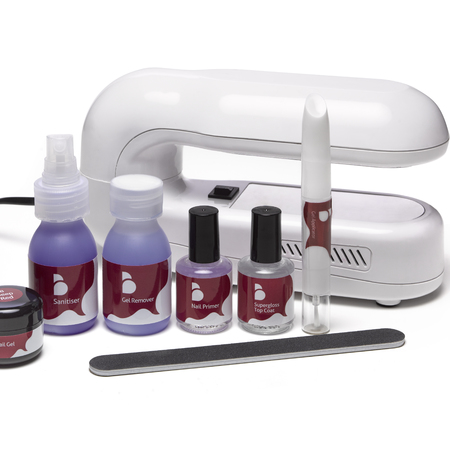 The starter kit is normally priced at £59.95 and contains all of the necessary essentials and accessories to achieve professional looking gel nails at home.
You can get 35% off the entire range using the code
Handbag35
which can be used at
www.bellegel.co.uk
NAIL HOW-TO: GLITTER TIPS WITH FRONTCOVER
CELEBRITY NAIL FILE: GWEN STEFANI
KEEP UP WITH THE LATEST NAIL COLOUR TRENDS, TIPS AND EXPERT TECHNIQUES