Forget witches, cats and
gory unzipped faces
- the new
Halloween make-up
craze is officially sugar skulls, and make-up artist
Judith Soltesz
just nailed it.
What's a sugar skull? Well, since we also had to
Google
it,
sugar skulls
were originally made by artisans for the Mexican Day of the Dead celebration (1 & 2 November). Quite literally an edible skull made from sugar, the brighter, bolder and more colourful the skull the better.
So that the tradition has been picked up by makeup artists, creatives and Halloween enthusiasts alike? Not surprising. They look awesome. Just check out Judith's!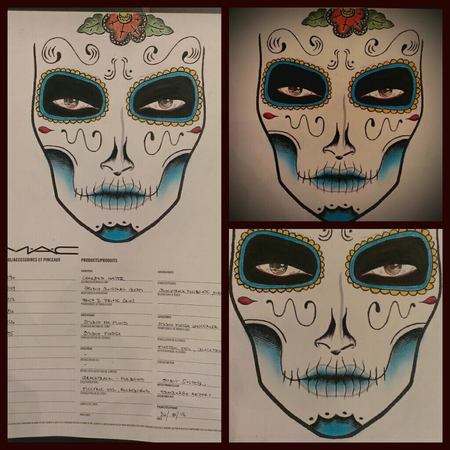 Loving what you see? You can check out more of Judith's work on her
Facebook page
and
Instagram
.
In the meantime, here's a few other
Halloween make-up ideas
for you, courtesy of the celebs...
HALLOWEEN: DEBORAH LIPPMANN'S BLOODY NAILS
WAS MEAN GIRLS RIGHT ABOUT THE HALLOWEEN 'SLUT RULE'?
MORE HALLOWEEN TIPS & TRICKS...