Jennifer Lawrence
has joined the new
celebrity short hair
brigade with a surprise pixie crop.
Before joining
The Hunger Games: Catching Fire
crew for a global Google Hangout yesterday, the actress revealed her new short hair with a snap via Facebook.
"I just did it to make [Hunger Games director Francis Lawrence] mad! I did it just to annoy him," Jen later joked.
"He totally thought it was me giving him the finger. But it's not. It's just fried from being dyed so much."
With Jennifer Aniston revealing that her new bob is down to damaged tresses too, is it about time the stars stopped putting their locks through so much?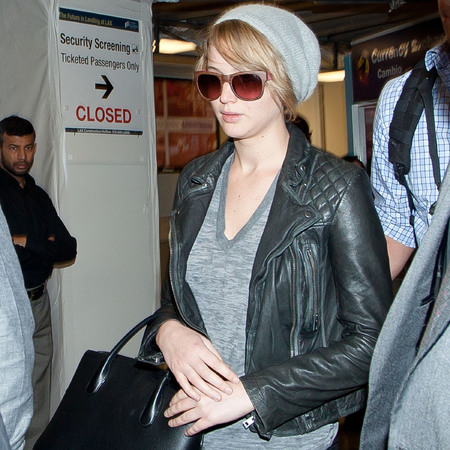 JENNIFER HUDSON'S DONE A BEYONCE - LIKE?
JENNIFER LAWRENCE FOR DUMB AND DUMBER SEQUEL?
MORE BEAUTY NEWS...