Fans of the Kardashian's super-glam make-up look may have to turn to
Kim
and
Khloe
from now on.
Kourtney Kardashian
has explained that, for now, she's done with all the slap.
That isn't to say we'll see her going
bare faced
any time soon, but she is toning it down.
She admits this is partly down to her other half
Scott Disick
's opinion.
He apparently hates
red lipstick
and once even begged her to take it off before a date night.
The reality TV sister said, "I definitely go through phases of just being like, ugh I'm just so over make-up.
I want a more
natural look
, I don't want to be so glammed up or have my hair so done… "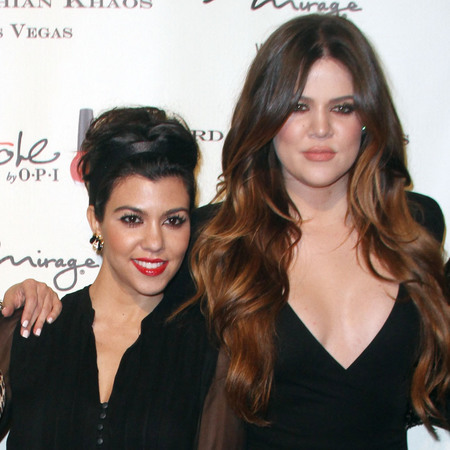 Fans of the classic
Kardashian glamour
need not worry, she went on to add, "then I'll go back to the phase of, hey, now I'll put tons of make-up on, and I want my hair done… I think it just kind if depends on the mood."
She explained that watching back old episodes of
Keeping up with The Kardashians
can turn her right off something.
She said, "I just happened to catch our show on at the hotel, and I saw I had a bright lip the whole episode and I was so over it — and I was like, I'm not wearing a bright lip for two years."
So we'll see what happens."
Would you change your make-up for your man?
No way - my face my rules
27.50%
Yes, he's the one who has to look at me
15.00%
He can ask but I can't make any promises...
57.50%
WHAT DOES YOUR MAKE-UP SAY ABOUT YOU?
KIM KARDASHIAN'S WHITE LACE & BLACK UNDERWEAR - TOO MUCH?
MORE BEAUTY