Yes, you could go down the 3D Christmas tree nail art route, but when it comes to festive nail art that you can also wear to work, may we suggest an alternative?
Nails Inc
's new Kensington Church Street Snowflake effect polish.
Though essentially a glitter top coat, the glittery 'bits' vary in shape and size to give your nails a sprinkled snow look.
For sceptics - at the very least, shades used in the polish flicker from pretty whites to pearlescent opals and metallic silvers, which we defy you to not call Christmassy!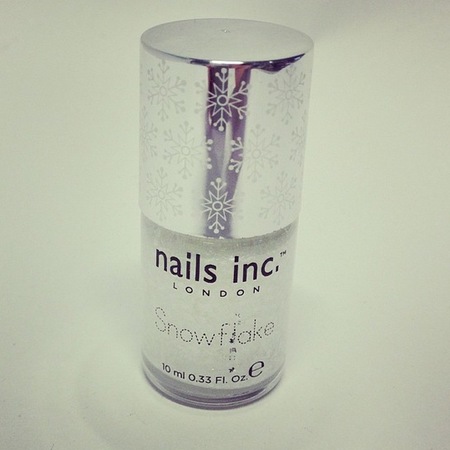 Available now, £12, at
Boots
, Debenhams and John Lewis. What do you think?
NAIL ART: TWIST THE MATCHING LIPS AND NAIL TREND
NAIL ART JUST GOT COSMIC
MORE NAILS, HAIR & MAKE-UP...