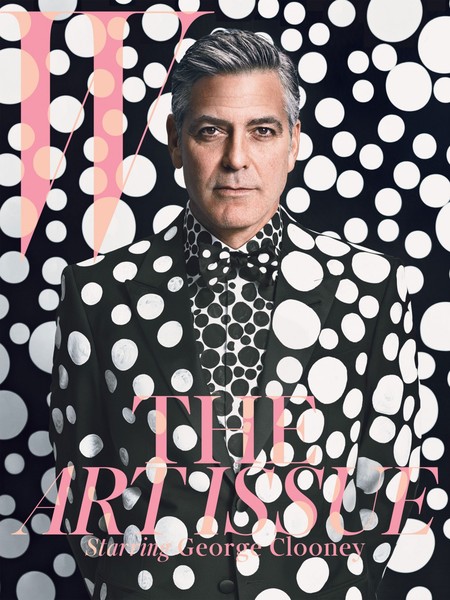 George Clooney
you suave son of a gun you.
The actor, director, writer, stud muffin is pushing his boundaries on the cover of
W
magazine's Art Issue in a spotty suit and a spot of guyliner if we're not mistaken.
Usually known for his dapper suit collection, Clooney can be seen sporting a
Giorgio Armani
suit and shirt combo, customised with lots of spots by artist Yayoi Kusama.
Tenuously promoting his new film
The Monuments Men
about a team of art historians sent to the front line of World War II to save priceless world art from Hitler, Clooney is following in the footsteps of
Kim Kardashian
and
Nicki Minaj
as the art issues cover star.
It is testament to George's (can we call you George?) suit wearing abilities that he can pull of a spotty suit in a spotty room like it just ain't no thang.
Not sure about the guyliner though. Step too far.
GEORGE CLOONEY AND RUSSELL CROWE: THE LATEST CELEBRITY FEUD?
10 REASONS TO GO SEE GRAVITY
MORE CELEB FASHION NEWS