Brad Pitt and Angelina Jolie
may be one of the most glamorous couples in Hollywood and it turns out some of that comes from within.
It seems in some ways - namely his natural
scent
-
Brad Pitt
was just born a movie star.
Laura Simpson,
Jennifer Lawrence
's actual best friend and date for
The Oscars
(jealous doesn't even cover it), gave her account of what it's like to be at
The Academy Awards
if you're not famous.
We've got to say,
it sounds a bit awful.
However, what was not awful was Eau de Brad.
She said, "Brad Pitt smells amazing, like nothing I've ever smelled.
Eventually we ask what cologne he's wearing and he tells us, 'I don't wear cologne, it's just my musk I guess.'
I have to choose not to believe him because it would just be unfair to mankind."
Anyone else really want to sniff Brad Pitt right now?
After covering,
THAT fall
and
Jared Leto's beautiful hair
she gave these parting words of Brad Pitt and his musk: "WTF dude you should bottle that smell and sell it… to me, exclusively."
Laura, please go back and sniff other celebrities.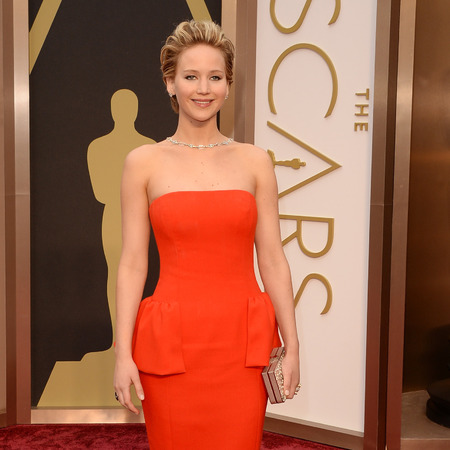 Who do you want Laura to smell? We vote
Cumberbatch
. Tweet us
@handbagcom
7 REASONS BRANGELINA ARE BETTER THAN YOU
10 STEPS TO YOUR PERFECT PERFUME
MORE CELEBRITY BEAUTY SECRETS