Chocoholics, rejoice! You needn't stop
eating chocolate
when it's time to brush your teeth, thanks to a new chocolate toothpaste.
Yep, you heard us. We've had
chocolate facials
and chocolate massages before, and now you can brush your teeth with it too.
US brand
Theodent
have created a toothpaste with
cocoa bean
, which 'boasts a non-toxic and revolutionary alternative to fluoride'.
As well as doing the usual things toothpastes do, like cleaning your teeth and building your enamel, it tastes like your
favourite dessert
too.
Prices start at $9.99, though you can get the
deluxe version
for $99.99 (that's £60 to you and me).
Think of all the Galaxy you could buy for that price or you could buy a pretty handbag like this one from
French Connection
, perfect for
summer festivals
.
French Connection Bucket Bag with Embroidery Detail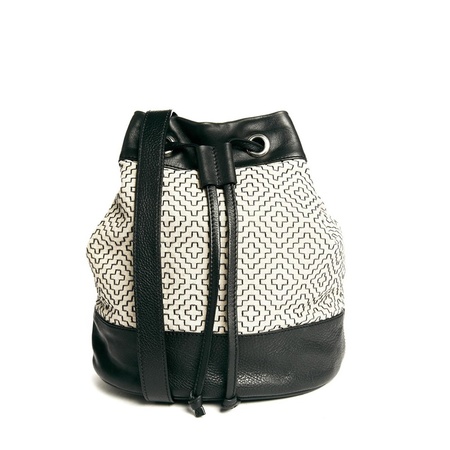 £60.00,
ASOS
We know
which one we'd choose
...
Would you clean your teeth with chocolate toothpaste?
Chocolate that's good for you? Sign me up!
40.00%
I'm not sure. Maybe if it's mint chocolate?
20.00%
One word. Gross and far too expensive...
40.00%
Would you clean your teeth with chocolate toothpaste? Tell us
@handbagcom
21 WAYS WE CAN'T WAIT TO EAT CHOCOLATE
GET YOUR EASTER NAIL ART ON
MORE BEAUTY NEWS