Lady Gaga
was photographed out and about with her french bulldog sporting
yet another interesting look
.
Being her usual self,
she had to surprise us all
with a flash of her boobs in an ultra sheer jumpsuit. Her dog looks impressed.
But that's not all folks.
Gaga debuted a new hairstyle too
featuring a shaved undercut at the back.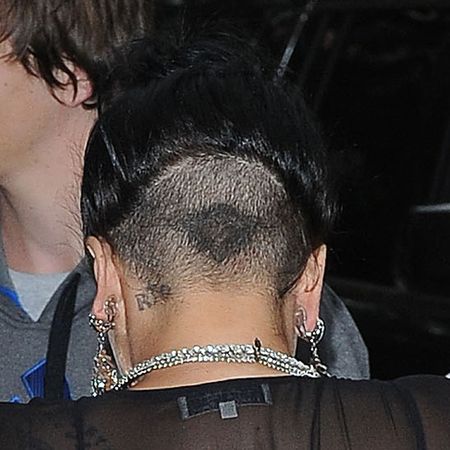 Styling her new raven-coloured locks in
a neat up-do
, Gaga is pushing the boundaries of the
sheer trend
by applying it to her scalp.
Only for the brave.
What do you think of Lady Gaga's shaven undercut look?
Each to their own and all that
28.57%
This is too severe. What's wrong with being understated?
23.81%
Thoughts? Tweet us
@handbagcom
LADY GAGA, THE HERMES BAG CAN'T HIDE THAT HAIR
LADY GAGA IN VERSACE BAG DRAMA
MORE CELEB BEAUTY NEWS
LOTS MORE ON HANDBAG.COM