Hidden behind a very posh looking hotel is a very posh looking spa.
The Ajala Spa is independent from the Grange Hotel in St Paul's but walking through it to get to the entrance you can't help but feel like a business woman taking a much needed break from the hustle and bustle of the city.
You know, all those stocks and shares get so stressful...I imagine.
So underneath all that City hubbub is a peaceful, warm haven.
The word 'zen' came to mind almost instantly - especially when it came to the actual treatment.
I had a chocolate facial, which fundamentally involved lying in a dark, peaceful room while a lovely woman rubs things on your face and arms.
Anyone who has ever felt busy, rushed or
stressed
midweek will know just how appealing that was.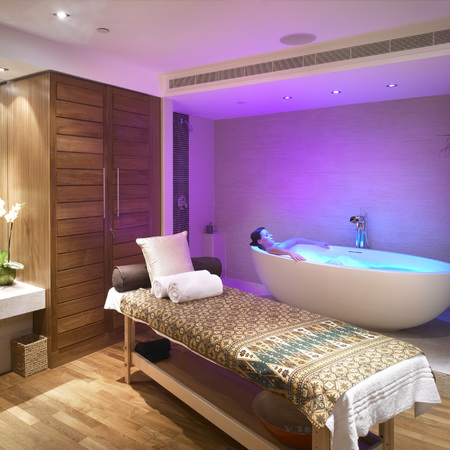 The therapist put all manner of lotions and potions on my face which included both a soft exfoliant and a warming clay.
There was also a period in which my skin was wrapped up for a few minutes to open up the pores.
Luckily I didn't feel like a Pepperami and the
relaxation
levels were in no way affected.
Then came the 'extraction'.
This is the point when the therapist secretly pressed pause on the relaxation and instead starts making a dent on your
blackheads
.
I say dent, because it does at some times feel like she's really digging in there.
Thankfully, this didn't go on for too long and afterwards I was rewarded with more softly, softly creams and balms.
The treatment lasts just under and hour and I left with a genuine feeling of calm.
Not only that - my skin felt so nice I didn't even mind being on the bus without make-up!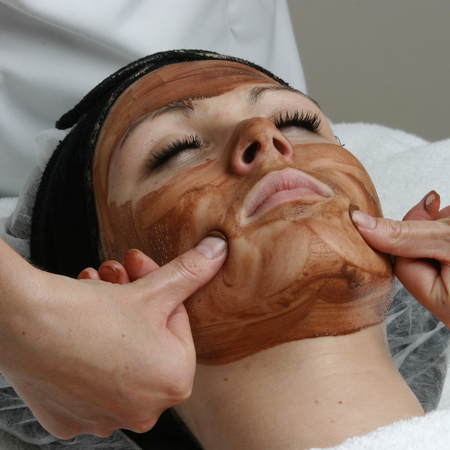 TRADE IN YOUR MAKE-UP FOR A DESIGNER HANDBAG
GET AN EXTRA HOUR OF REAL BEAUTY SLEEP
CLICK HERE FOR MORE BEAUTY TIPS AND TREATMENTS