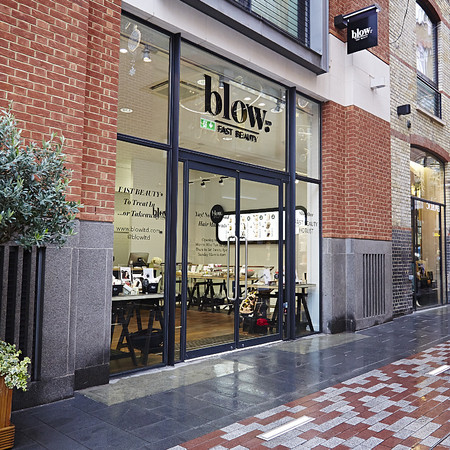 Blow LTD in
London's Covent Garden area
is what fast beauty is all about.
Need a blow-dry first thing before an important meeting? No problem. Need to
look fab for a party
you were invited to at the last minute? Sure.
Created
with busy professionals
in mind, Blow LTD is for the woman who doesn't like to faff around and needs things done, pronto.
We can safely say Blow LTD delivered. We were
on our way to a girly night out
and decided on a quick beauty pitstop at the beauty salon.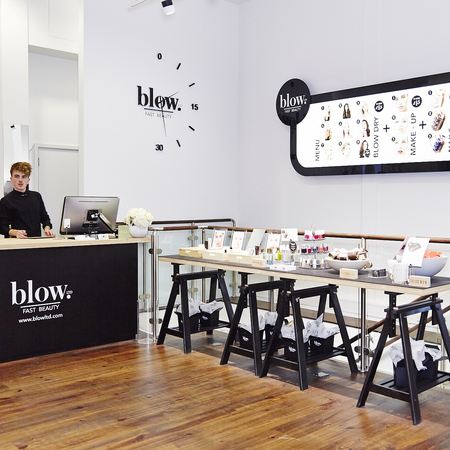 We were offered a hot drink on arrival and swiftly given an iPad with
their many hairstyle choices
and asked to pick one for the night.
After uhming and ahing
over summer braids and chic updos
, we settled on wavy beach hair.
The hair stylist quickly set to work washing, blowdrying and curling hair, while a makeup artist magically appeared
to do our manicure
at the same time.
It was magical. We imagine that's how celebrities feel when they're
getting ready for an awards ceremony
.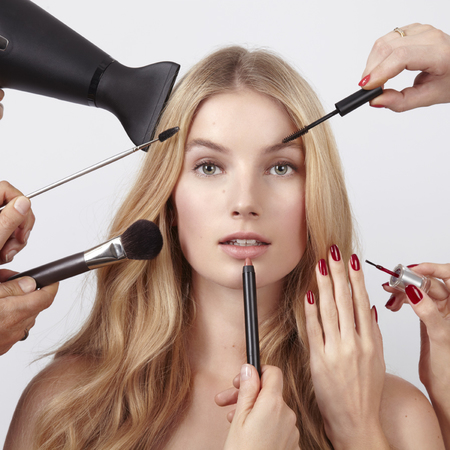 As soon as the hair and nails were done, it was time for the final stage of the makeover: makeup. We went
for the smoky eye look
, though you can pick a day look or party look (bold lips) if you prefer.
And it was lovely. We left about 10 minutes later feeling fabulous if a little dazed at how quick it all was.
Prices are very reasonable too (£25 for a blow-dry, £15 for a mani and £15 for makeup), so we will definitely be making
Blow LTD
our one stop beauty shop for all beauty emergencies. And non-emergencies. What the heck?
Have you tried Blow LTD? Tweet us
@handbagcom
HOW TO GET A MADE IN CHELSEA BLOW DRY
MAKE LIKE MIC WITH AN AJALA SPA FACIAL
MORE BEAUTY REVIEWS