Career not going in the direction you'd like? We've put together a handy guide to help you fulfil goals and stay on track.
Get to know yourself
Having a thorough understanding of your strengths and values is vital for choosing the right career path and there are many ways of developing this kind of
self awareness.
Consider trying an objective psychological test like the
Myers Briggs
Inventory Report or the
Keirsey Temperament Sorter
.
Learn to
negotiate a fair salary
and check the market worth of similar roles on
PayScale.
Learn from your mistakes
Every single person in the world
has made a mistake
.
From a career perspective, try to turn failures into successes by viewing the incident as a chance to learn.
Analyse the events and the behaviour that led to the error and try to see what you could have done differently. How can you make sure it doesn't happen again?
Take responsibility for mistakes and above all, remember that you are only a 'failure' if you quit when things go wrong.
Manage your time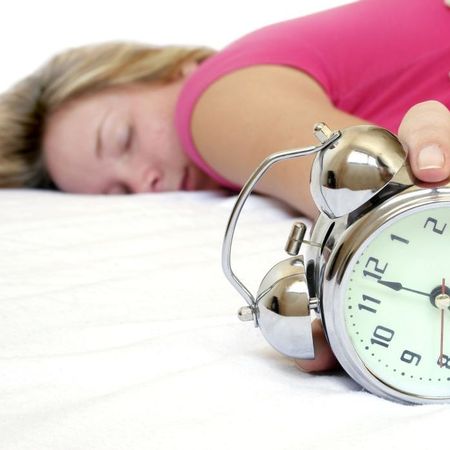 Time is a valuable resource
and the way you use it can be a vital part of your strategy for a more fulfilling career.
Every Monday write a list of things that need tackling that week. Say no if you know that realistically you won't have time for something. Or try breaking big projects into batches so you feel
less overwhelmed.
Make sure you're getting
enough sleep
too as this boosts productivity.
Check your look
In case you needed an excuse to go shopping...
What's important is conveying the right image. Do you look approachable,
confident and professional
? Would your company be happy for you to represent them at an event?
Declutter your digital look
too. For instance, it might be an idea to remove that picture of you drunkenly getting arrested in Benidorm from Facebook...
Create a brilliant CV
As you probably already know, in today's job market,
your CV does need to stand out.
Keep it short (2 pages max.), succinct and to the point. Consider creating a professional email address (
Gmail
is highly regarded by many companies).
Include a brief,
personal statement and covering letter
, allowing potential employers to quickly assess your skills and attributes.
GET READING
You may of heard of Sheryl Sandberg, Chief Operating Officer of Facebook. Her 2013 book
Lean In
was an immediate bestseller and is a must-read for any woman in the workplace.
From debunking the myth of 'doing it all' to analysing how female
body language
can hold us back - it's a fascinating, insightful read.
What are your tips on career success? Tweet us
@handbagcom
.
HOW TO CLIMB THE CAREER LADDER
HOW TO IMPROVE YOUR CAREER AND CONFIDENCE
WHAT HAPPENS IN A BEYONCE AND FEMINISM UNI CLASS
MORE LIFE ADVICE