Taylor Swift
can not stop rounding up new celebrity friends for healthy and wholesome activities. She's lovely like that.
The singer has added
Victoria's Secret angel Karlie Kloss
to her huge collection of celebrity best friends, as the two posted snaps of them on a hike together.
But Karlie is just the latest in a long line of celeb chums. We can only conclude Taylor Swift is the nicest person in the world.
On her website
, Swifty writes in her personal bio, "I love my friends and I'm always making new ones. I don't really think you can ever stop making new friends or learning about as many new things as possible."
We're not sneering, honest, we actually think it's really great. The world would be a better place if we all just did a Taylor.
Taylor Swift and Lily Aldridge play pool
Taylor Swift's got quite the collection of
Victoria's Secret model friends
, including Lily Aldridge, who she plays pool with. As you do.
Taylor Swift and Karlie Kloss go hiking
Having met when TSwift performed at the
Victoria's secret catwalk show
, these two become firm walking friends.
Taylor Swift and Lorde hit the beach
Making an unlikely duo,
Taylor and Lorde
took a walk on the beach and have been increasingly hanging out together,
even at Swifty's birthday.
What will Selena say?
Taylor Swift and Ellie Goulding
The two singers showed off their best buddies status on Taylor's tour - Ellie even witnessed
her getting a hair cut.
Taylor Swift and Cara Delevingne
Taylor, Cara and George Washington.
Cara Delevingne, wanna be popstar,
even joined in singing with Taylor and buddy Ed Sheeran.
Taylor Swift and Ed Sheeran
Long have the rumours been swirling about
Ed and Taylor being together,
but they are just good tour buddy friends.
Taylor Swift and Glee's Dianna Agron
Swifty attended
Glee's Dianna Agron's
circus themed birthday party.
Kelly Osbourne and Taylor Swift do baking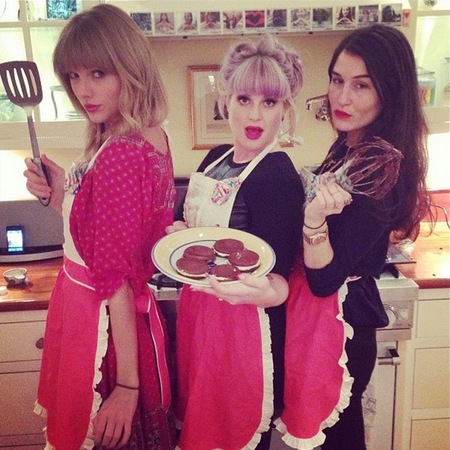 Another wholesome activity from Taylor Swift's crew -
baking cookies.
Taylor Swift and Selena Gomez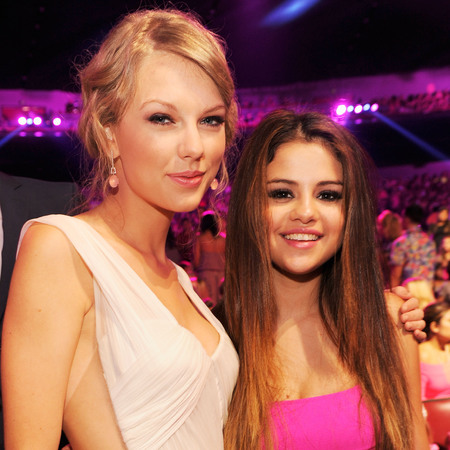 The original and the best,
Selena and Taylor
will always be besties.
Ideas on how we can become friends with Taylor? Tweet us
@handbagcom
MILLIE MACKINTOSH TRIES TO BE OLIVIA PALERMO
10 SIGNS THAT YOU'RE AN ANNOYING FACEBOOK FRIEND
MORE CELEBRITY NEWS
LATEST FROM HANDBAG.COM