Mud,
wellies
and drunk people - a festival's not a great environment for an
expensive smartphone.
While your phone can't provide you with a wet-wipe, it can do almost everything else if you download the
right apps.
From finding your friends to getting yourself to the site, we've put together a list of the top festival apps. All you need to do is kick back and relax...
Pack smart with Stow
Stow is a packing app which uses smart technology to ensure you won't ever
cram more into your rucksack
than you can actually carry - perfect for over-packers.
Available on iOS (£1.49)
.
Stylebook your festival outfits
Stylebook is your very own computerised wardrobe - simply upload images of your summer separates and get tapping to pre-plan your
festival looks
.
Available on iOS (£2.49)
.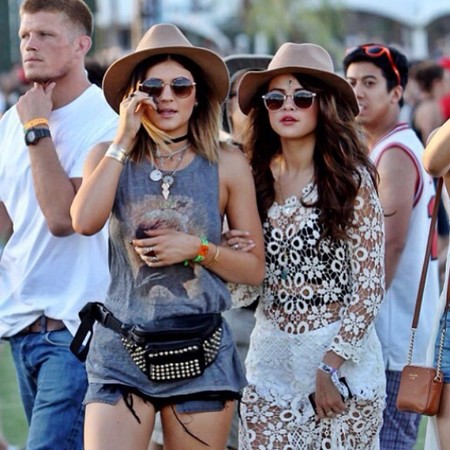 Get there with BlaBlaCar
BlaBlaCar is a car-sharing service that cuts the hassle from getting to your festival, as well as saving you money. Sociable and enjoyable, the service is also safe, with an optional Ladies Only feature for added peace of mind.
Available on iOS (Free) and Android (Free)
.
Film the action with a Vintage Camera
8mm Vintage Camera allows you to film those memorable festival moments in beautiful retro fashion.
Available on iOS (£1.49)
.
Find My Friends!
This great app helps you trace your friends after splitting up to watch different acts. The app plots locations on a map, making it easy for you to pin down their whereabouts.
Available on Android (Free)
.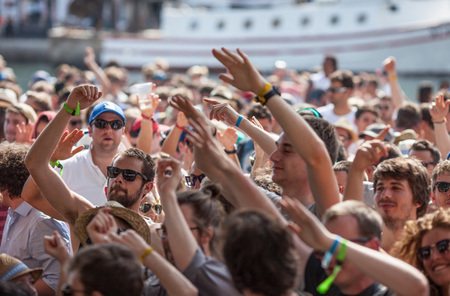 Get panoramic with Cycloramic
With Cycloramic, you can capture the whole crowd in one panoramic (and epic!) shot.
Available on iOS (£0.69)
.
Festival Ready Swiss army knife
Victorinox, makers of the Swiss army knife, enter the realms of the virtual with Festival Ready – an all-in-one app that provides you with torch, weather, 3D navigation and ticker messaging.
Available on iOS (Free) and Android (Free)
.
Keep the music going with Deezer
Deezer is a music streaming app that gives unlimited listening to artist-based and themed radio channels perfect if you want to keep the party going back at your tent.
Available on iOS (Free) and Android (Free)
.
Put your (virtual) lighters up in the air
Brilliantly combining safety with comedy, Zippo brings festival-goers the virtual lighter.
Available on iOS (Free) and Android (Free)
.
Stay charged with Battery HD+
Make sure you don't run out of phone juice with the nifty Battery HD+.
Available on iOS (Free) and Android (Free)
.
Will you be giving any of these apps a try? Tweet us
@handbagcom
.
FESTIVAL BEAUTY ESSENTIALS
HOW MUCH GLASTONBURY WILL REALLY COST YOU
FESTIVAL FASHION: CORNROWS
MORE HANDBAG NEWS