Clutter is the worst, but the problem is, the thought of decluttering is almost as miserable as the mess itself.
So instead of pulling on our marigolds and
giving things a good tidy
, we're more likely to let things fester, turn a blind eye, and wait for all the mess to come crashing down around our ears and finally put us out of our misery.
But what if there was a
financial incentive
for decluttering? If we thought we might be able to make a bit of cash on the side, we think we'd be more open to filling up some bin bags and clearing out that drawer stuffed with old phone chargers.
According to professional organiser and declutterer, Vicky Silverthorn from
youneedavicky.com
, it's easy to make money from the stuff that's currently cluttering up your life. Hooray!

1. eBay it
We all know about eBay, but few of us actually put it to good use when looking to get rid of things we no longer want. "I've had clients with eBay bags under their beds for years waiting for that magical free time to get it done," says Vicky. "Just do it now!" If you're very pressed for time, there are professional eBay sellers who will sell your belongings for you. Yes, you will pay a small fee, but think of the time and energy you'll save - and the profit you'll still make!"

2. Get a better price for your clothes
Saying goodbye to your
well-loved Mulberry
? Vicky recommends seeking out a specialist website to get the best price for it.
You can sell your designer clothing on websites such as
tags-on.com
. You'll get 60 per cent of the selling price, while the site donates 2 per cent of their profits to charity. "Be aware of seasons when you are doing this," says Vicky. "
Summer clothes
and shoes often won't sell until the weather warms up."

3. Flog to friends
If you've
upgraded your hair style
and no longer need your straightening irons, why not see if someone on your social network wants them? It makes sales straightforward and the buyer has a good idea that you're not a scammer.
Put up a photo of the item, explain why you're selling it, and tell people what price you're looking to sell it for.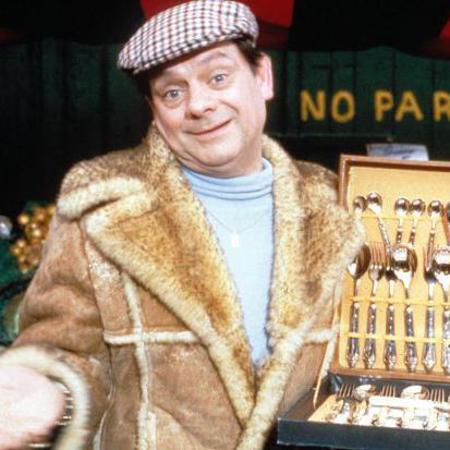 4. Head to a car boot
Sometimes the old ways are the best. "It's worth doing some research before you go," says Vicky. "In London specifically there are plenty of boots sales that concentrate on different items on different days, from furniture to vintage clothes. Don't waste your time and efforts by turning up on an inappropriate day."
Set up your stall
, group items of one price together, and have a £1 'rummage bin' to get rid of nail polish, hair accessories and other small items of bric a brac.
5. Tap up your local business
Furniture can be a pain to get rid of, and it can be expensive to have it delivered if you sell it on eBay. If the quality of the furniture is good, Vicky recommends approaching local restaurants or bars and seeing if they'll buy it from you for a small price. "Old furniture can be highly desirable for businesses wanting to get a shabby chic look," she says. We're not sure it'll work for your Ikea Billy bookcase, but you never know...
HOUSEHOLD TIPS TO IMPROVE YOUR LIFE
TURN YOUR BATHROOM INTO A 'SPATHROOM'
MORE WAYS TO IMPROVE YOUR LIFE