Phones and tablets have become everyday essentials
, so what happens when you use them so much you suck the life right out of them and haven't a charger in sight?
Handbag.com
's here to save the day with 5 battery powered chargers compact enough to
throw in your handbag
and easy enough to
use on the go.
Hyper Juice Plug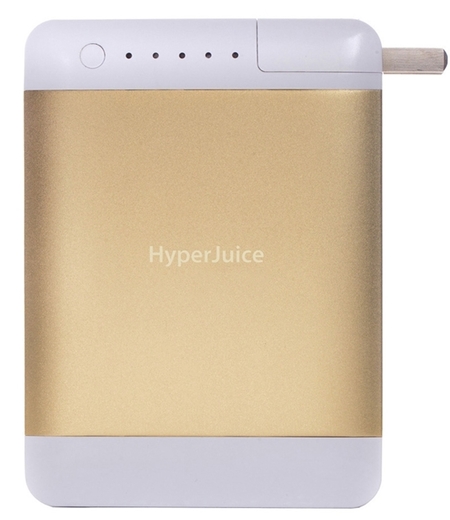 Plug the
HyperJuice
, charge it up and voila, you've a high capacity battery pack that can deliver
on-the-go power
to 2 USB devices at the same time.
Its aluminum case, retractable wall plug and a 5 level LED battery indicator makes for a the sleek design and all-in-one package.
The Lowdown
: Needs to be charged before you can go out and about charging stuff willy - nilly.
Available in two battery capacities, 12,000mAh and 18,000mAh, and works for pretty much any device with a USB port.
Available at
Amazon UK
, £155.
Mophie battery case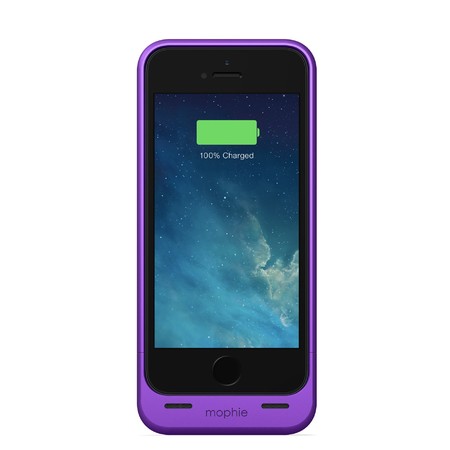 This ultra-thin, protective battery case
by Mophie
is made specifically for
iPhone 5S/5
.
It's thinner than any of their
previous iPhone juice cases
, you seriously won't believe there's even a battery inside.
The Lowdown
: Battery capacity: 1500mAh, For iPhone 5/5S but similar models are available for Android phones. Yay.
Available at
John Lewis
, £55.95.
Mophie powerstation duo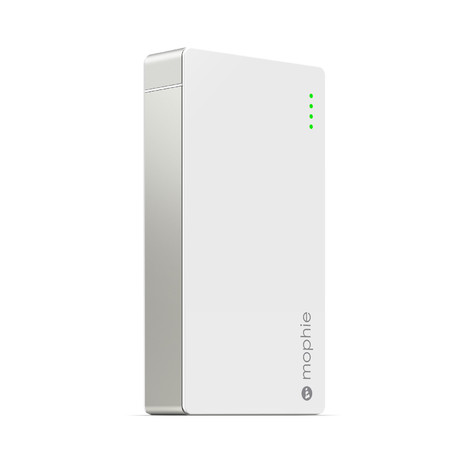 The
Powerstation Duo
is a universal battery which ensures you have enough juice to keep your devices fully charged when you need them most.
You can
charge your phone
and tablet together too, with its multi-port inputs.
The Lowdown
: Battery capacity: 6000mAh.
For all smartphones, tablets & USB Devices
Available from
the Apple Store
, £79.95
The Mighty Purse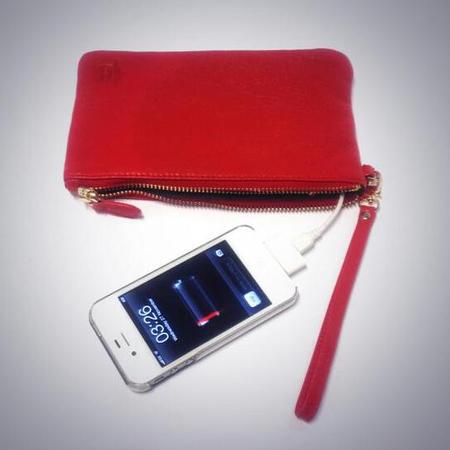 The Mighty Purse
comes from the Aussie company
Handbag Butler
and is available to buy in the UK.
With a
slimline battery pack
inside and a
quality leather finish
, you'd never guess you could keep your phone secretly charging inside.
The Lowdown
: Battery capacity: 4000mAh.
Suitable for iPhones, Samsungs, Blackberries,
even Kindles
.
Available at
cuckooland.com
, £79.95.
PowerMonkey Discovery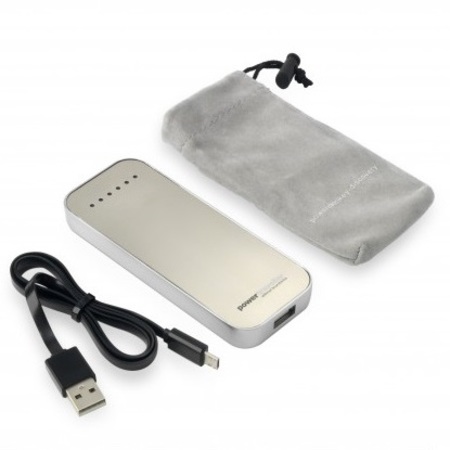 This handy little
aluminium gadget
houses 6 high bright pin point LED lights.
They guarantee to
charge your iPhone
twice, standard mobile phones 3-4 times, or give iPods / MP3 players up to an additional 120 hours playtime.
That's pretty impressive.
The Lowdown
: Battery capacity: 3500 mAh
It's compatible with pretty much everything and adaptors are available to buy on their site.
Available at
powertraveller.com
, £45.
Any suggestions to add to the list? Tweet us
@handbag.com
TIE YOUR SCARF IN FANCY WAYS WITH HERMES SILK KNOTS APP
HOW TO GIVE YOUR LIFE A DIGITAL DETOX
MORE FEATURES ON DAY BAG
LOTS MORE ON HANDBAG.COM