Planning on getting engaged abroad like Olivia Palermo or Millie Mackintosh? While it sounds amazing, you might not want to blow
the entire wedding budget
before your big day.
Unless you're
Kim Kardashian and Kanye West
, in which case go ahead and jet off on a gold jet why don't you?
However, if you're on a slightly smaller budget, follow these tips from Bob Atkinson, travel expert at
TravelSupermarket
before you go abroad.
Pick the right location
Pick a destination close to home, like Paris
or the Greek islands
to avoid the huge cost of long haul flights.
Save the extra money for a tropical island for the honeymoon.
Pick the right time
It might seem like an obvious one, but getting engaged during the week is much cheaper than at the weekend, as you'll get cheaper flight and hotel deals from Monday to Thursday.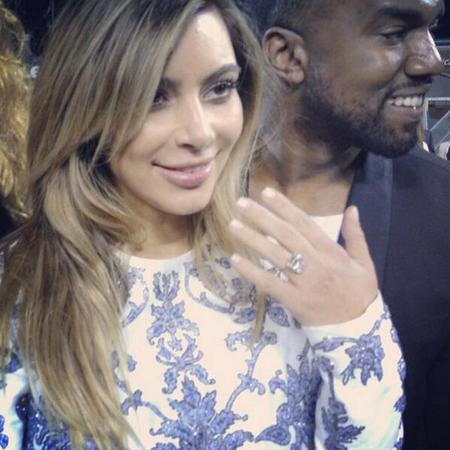 Book in advance
Spur-of-the-moment proposals in New York are
what rom-coms are made of
. But if you want to have enough money for a ring once you get there, make sure you book flights and accommodation in advance for a better deal.
It's worth booking restaurants and venues in advance too to get special early bird rates.
Do your research
Nothing ruins a proposal like a Japanese
tourist photobombing
your special moment.
So before you propose, take into consideration the time of day, privacy and views of where you're planning on popping the question.
Get an upgrade
A lot of hotels will offer a free room upgrade or perks like
chocolate and champagne
if they know you're going to propose, so why not share the happy news with them?
Get insurance
Can you imagine losing a £2,000 engagement ring at the airport or in the sand? Oh, the horror!
Save yourself the stress
add the diamond ring
to your home insurance policy before you go. Just in case.
Celebrity engagement rings
Did you get married abroad? Share your experience with us
@handbagcom
HAND SURGERY IS LATEST CRAZY WEDDING EXPENSE
HOW MUCH SHOULD AN ENGAGEMENT RING COST?
MORE WEDDING TIPS