If you're feeling the pinch this year and want to have a cheap, budget-friendly Christmas, you'll need to stop thinking about your
credit card
and start thinking smart.
From cheap Christmas recipes, foodie gifts and
hamper ideas
to affordable party dress and gifts; there's always a corner to cut without sacrificing the
festive spirit.
Tips for saving money at Christmas
1. Create a weekly or monthly budget
Now is the time to be aware of those
small expenditures you don't even think about
- we're talking about those daily lattes. One sure fire way of making sure you budget your money is by writing down EVERYTHING you spend. It can be eye opening.
Christmas on a budget: Discover the
festive events and days out
that will save you money.
2. Ask friends and family what they want to spend on Christmas gifts
Be clear with friends and family about just how much you can afford. No one wants to feel like they've not spent enough nor do you want anyone feeling hard done by after they've splashed the cash.
Christmas on a budget: Take a peek at our
£10 and under Christmas gift guide
for some creative and affordable
present ideas
.
3. Make the most of loyalty cards
If you have a lot of
make-up
or toiletries to buy, make sure you do it in Boots; the points will come in handy when you have to buy your
mum a gift set
.
4. Don't be afraid to shop at the cheapest supermarket
There is no benefit to buying
Waitrose
if you can't afford it. Take a trip to
Aldi
and Lidl and leave your judgements at the door. With produce straight from Italy and Germany the foods often the best available anyway.
Christmas on a budget: For cheap and cheerful
Christmas food and recipe ideas take a look here
.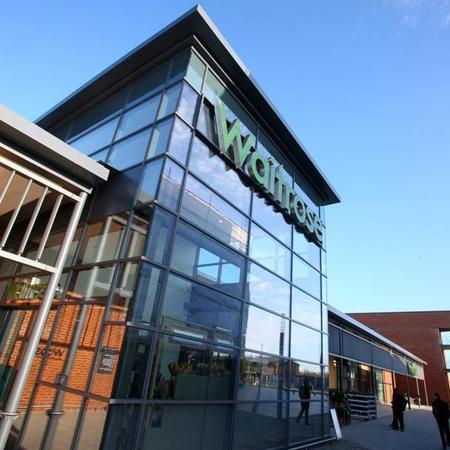 5. How to avoid getting in to debt at Christmas
It can be tempting to lose your head at
Christmas
and buy things you can't afford in instalments or worse yet take out a
credit card
you can't pay off. Be very sure you know where the money's coming from if you're going to do this.
6. Get great gifts for friends and family
It may sound obvious but writing a Christmas list will save both time and money. Listen out to the little things friends and family mention - they're often much cheaper than what you end up panic buying on 22 December.
Christmas on a budget: Check out our
£20 and under gift guide
and our
gift ideas for him
.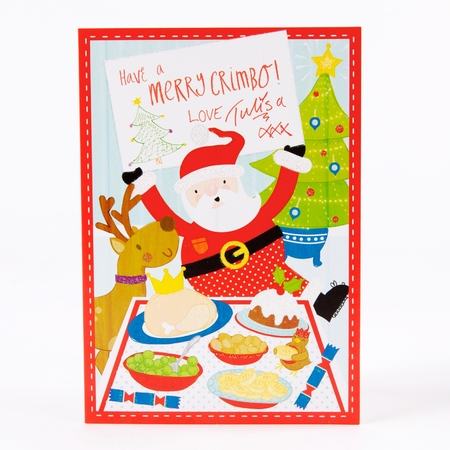 7. Don't send Christmas cards
Unless you feel really strongly about keeping a tradition alive, or want to return the favour to distant relatives - don't bother. If you do,
make them yourself
. This is especially important if you have children, who will undoubtedly want to send several hundred to all their class mates.
8. Don't waste money on gift wrap
If you want to use ribbons make sure they're reusable and keep them year on year. It's also worth remembering that tissue paper is often cheaper and looks nicer. Or you can get creative with old sheet music or books from a charity shop.
*An alternative wrapping technique we wouldn't actually recommend (but not for budget reasons)...*
9. Dont' bother buying posh crackers
When it comes to crackers, all we really want is a hat, a joke and something that goes 'bang'. Unless you can afford the likes of Fortnam and Mason give posh crackers a miss. Is a metal screwdriver kit less likely to go in the bin than a plastic one?
10. Only buy as much food as you actually need
We're not suggesting a
diet
Christmas. You have every right to
roll your way into boxing day
, just remember the Queen and her corgis probably won't be coming.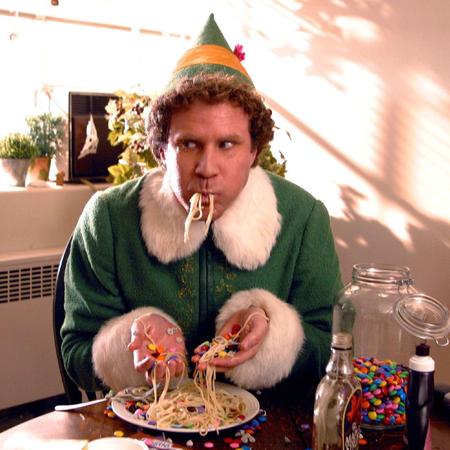 8 WAYS TO AVOID WEIGHT GAIN THIS CHRISTMAS
THE TOP 10 CHRISTMAS FILMS OF ALL TIME
MORE CHRISTMAS JOY