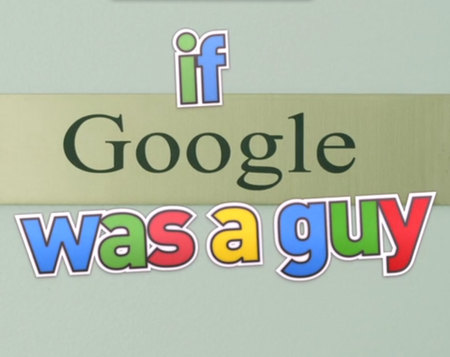 College Humour
has created a brilliant video turning
Google
into a real-life (and horribly frustrated) human being, who's having to deal with all our rubbish searches.
As far as they're concerned, "Everything you ask Google sounds a lot stupider when you actually ask
Google
." Fair play.
But it's all well and good making Google a man, but what if the
search engine
was a woman? Not to
stereotype a gender
here, but we think things would be a bit different...
What the internet would be like if Google was a woman
1.
Google would be wary about sending you to that page marked 'scrunchies are back in fashion'.
2.
Once a month Google would refuse to answer your questions on the basis that it has better things to do. Like deal with period pains.
3.
Google would instantly say 'what the hell are you thinking?' when someone searches ridiculously dangerous extreme sports.
4.
Some searches would automatically yield perfect results like 'emergency last-minute gift ideas' and the 'best cocktail bars'.
5.
Google would have something to say about these possible search results...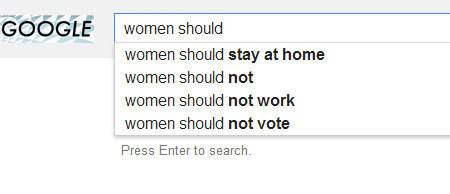 What do you think of the video? Tweet us
@handbagcom
.
THE FIRST RULE OF GOOGLE GLASS CLUB
5 THINGS GOOGLE HAS MADE US SCARED OF
MORE GADGET NEWS