We couldn't help but smile when we spotted this brilliant advert made by LEGO in the 1980s.
Instead of showing a little girl playing with
pink toys
, it's simply an advert about a kid building things. Job done.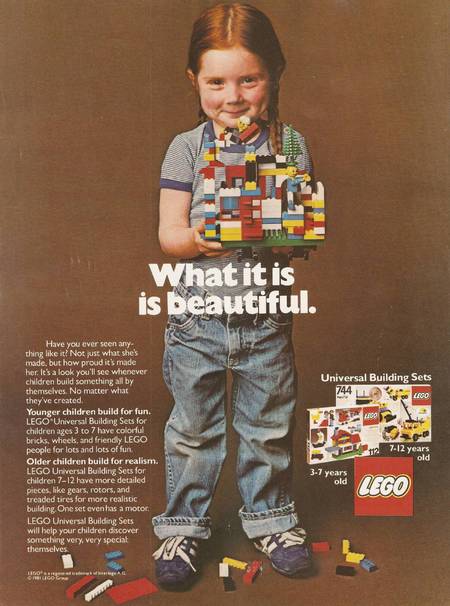 So, if this was made in the 1980s, why were the sexist adverts in the gallery below made in 2013?
Has the world learned nothing in over 20 years or are we doomed forever?
5 of the most sexist adverts made in 2013
Does this make your blood boil? Tweet us
@handbagcom
.
LITTLE THINGS THAT MADE US PROUD TO BE WOMEN IN 2013
LENA DUNHAM GETS IN TROUBLE OVER TERRY RICHARDSON
LIFE NEWS