The days of
cupcakes are over
our friends, now it is all about snacking on popcorn. And the more adventurous the flavour the better is the
food trend du jour.
The
Handbag.com
office has been positively inundated of late with new flavours of the snack. Here's a run down of what we have been scoffing...
Metcalfe's skinny white cheese Topcorn
Sure 'white cheese' doesn't sound the most appetising (above), but this new addition to the Metcalfe's skinny range is surprisingly addictive.
Made with real cheddar cheese and buttermilk, it is a must for
cheese fans
(and a great one for stinking out your colleagues at lunch). At 114 cals per serving, it would be rude not to.
Available now, £1.59,
metcalfesskinny.com
Sensations sweet cinnamon and salt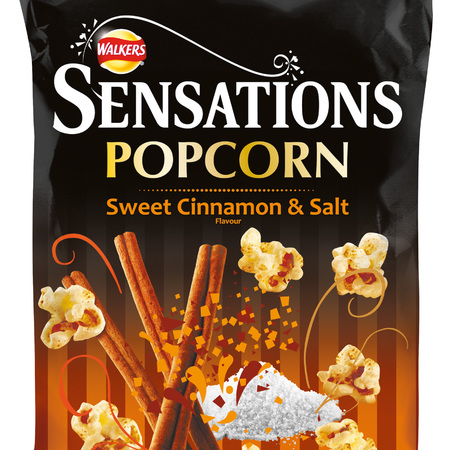 An upgrade to your classic
sweet and salty
, this new flavour from party snack favourite Sensations has thrown cinnamon into the mix.
The cinnamon and salt work really well together and it is a
great sweet treat
without being sickly. Needless to say we inhaled the bag.
Available now, £1.59,
Tesco.com
Propercorn Sweet Coconut and Vanilla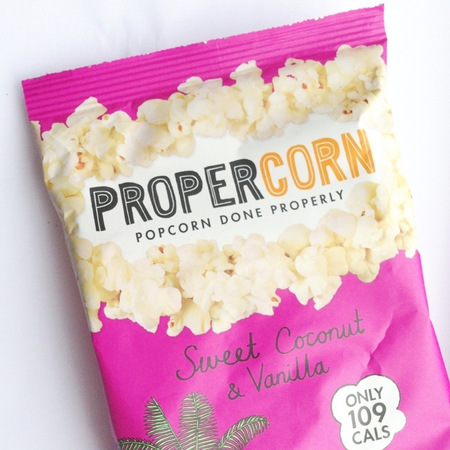 This one will divide opinion in even the most dedicated of
popcorn fans.
Mixing coconut and Madagascan vanilla, this sweet popcorn is an interesting take on a
tropical treat.
The office verdict? If you are a coconut fan, this is for you (and at 109 calories a bag, it is much better than scoffing a Bounty).
Available now, £1.59,
Waitrose.com
Joe & Seph's Alcoholic popcorn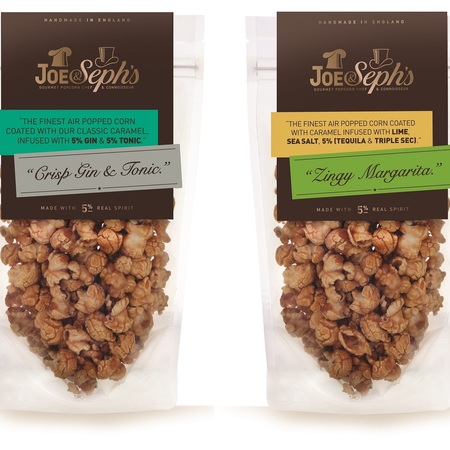 That's right,
popcorn that not only tastes like booze
but contains 5% liquor.
Long time fans of Joe & Seph's artisan popcorn will already know the quality of their corn. Especially their salted caramel flavour - we would sell our own granny for that.
Treat yourself to gin and tonic flavour, Margharita, Mojito or Cosmopolitan.
Available now, £2.99,
joeandsephs.co.uk
Tried them? Tweet us
@handbagcom
CAN THESE FOODS MAKE YOU FEEL HAPPIER?
GROSS THINGS REAL WOMEN CARRY IN THEIR HANDBAG
MORE NEW FOOD NEWS