From hungover to healthy, these are the only
breakfast
recipes you need for a lazy weekend morning.
Click on the recipes or picture below to get the step-by-step....
TOM AIKENS' BLUEBERRY & BUTTERMILK AMERICAN PANCAKES RECIPE
(above)
Michelin star chef Tom Aikens'
shares his ridiculously delicious blueberry and buttermilk
pancakes recipe
.
SAUSAGE SANDWICH & ONION RELISH RECIPE
What could be better when you're
hungover
than a
meaty sausage
sandwich on thick bread? Well, adding some of this onion relish actually...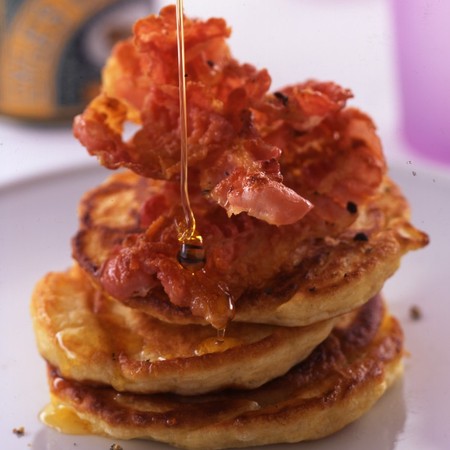 PANCAKES WITH CRISPY BACON AND GOLDEN SYRUP RECIPE
You can not fight it.
Bacon
and sweet syrup totally works. It's one of the best things to come out of America (after
Ryan Gosling
).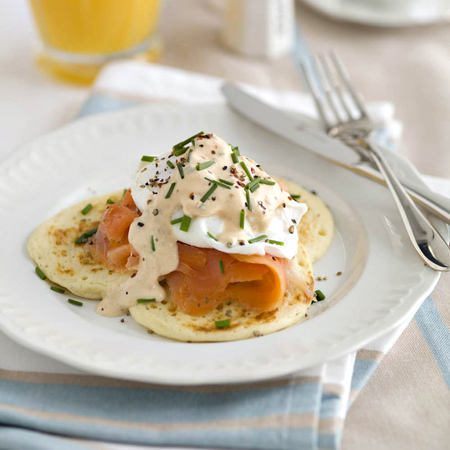 SMOKED SALMON BLINIS WITH EGGS RECIPE
A pimped up version of the
classic canapé
- this is a breakfast destined for a special occasion.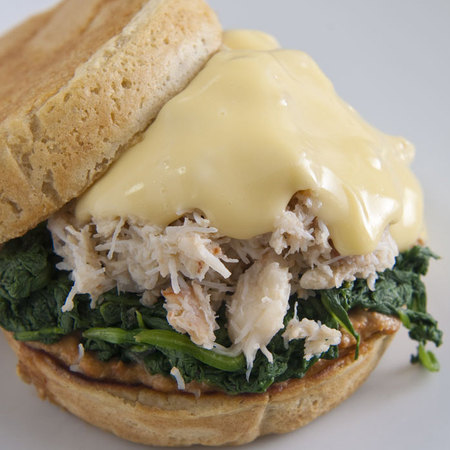 CRAB BENEDICT ON ENGLISH MUFFINS WITH SPINACH RECIPE
For a twist on
eggs benedict
or eggs royale, try swapping ham and salmon for salty crab meat. A taste sensation.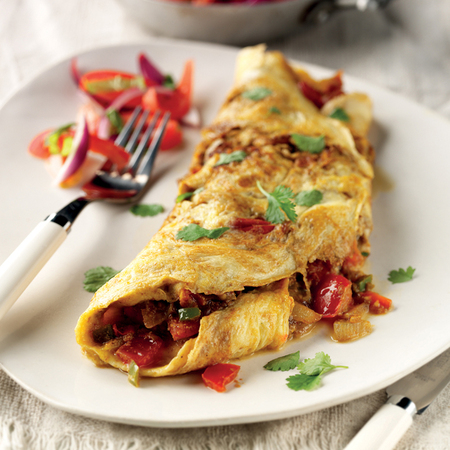 LIZ MCCLARNON'S INDIAN OMELETTE RECIPE
Add a
touch of spice
to your brunch with these curry inspired omelette. Also a winning choice for a quick dinner.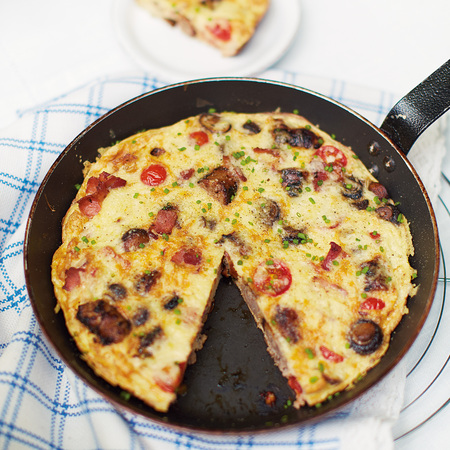 PIPPA MIDDLETON'S FULL ENGLISH FRITTATA RECIPE
Pippa Middleton
is making us all brunch. How lovely. From her rather massive flop of a book,
Celebrate
, here's her take on a frittata for feeding a crowd.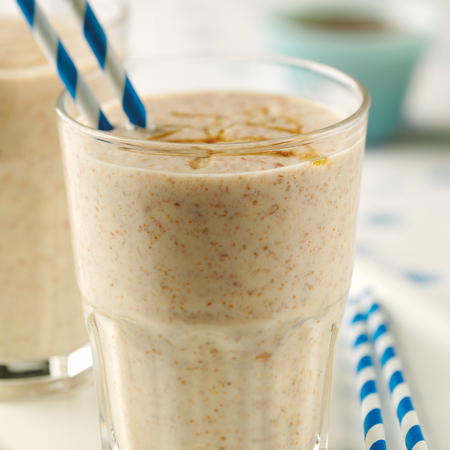 VANILLA HONEY YOGHURT SMOOTHIE RECIPE
For those who would prefer a
healthy breakfast
, this one will be a hit. Delicious, sweet and filling without being terribly naughty.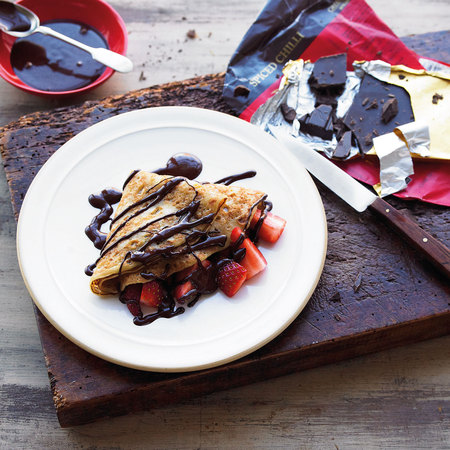 CHILLI CHOCOLATE AND STRAWBERRY PANCAKE POCKETS RECIPE
Chilli chocolate
is one of the best food fusions we don't know how we ever lived without. Add a heap of
strawberries
and pancakes to that and this bad boy will kick any Saturday off in style.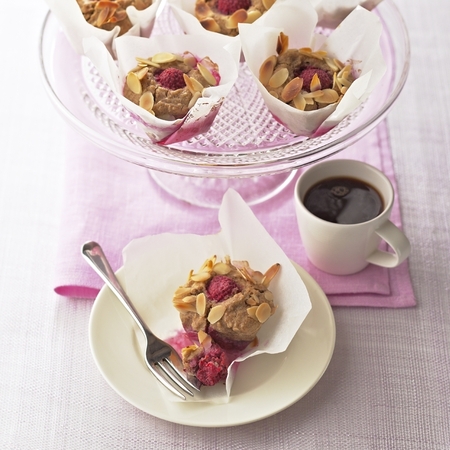 HONEY INFUSED RASPBERRY AND ALMOND MUFFINS RECIPE
Scoff these delicious
home baked muffins
while they are still warm out the oven, with a large mug of coffee and the papers.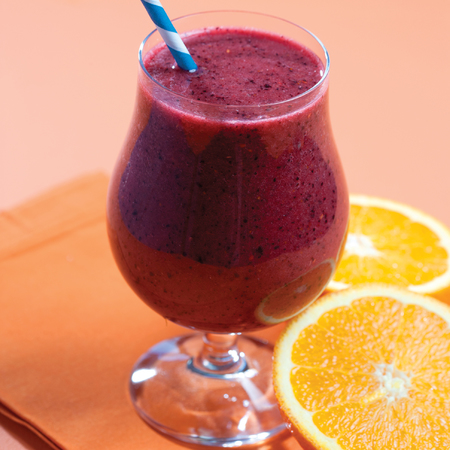 DETOX WITH AN ORANGE BERRY OR MINT SMOOTHIE RECIPE
Give your health a boost with this
detoxing fruit smoothie.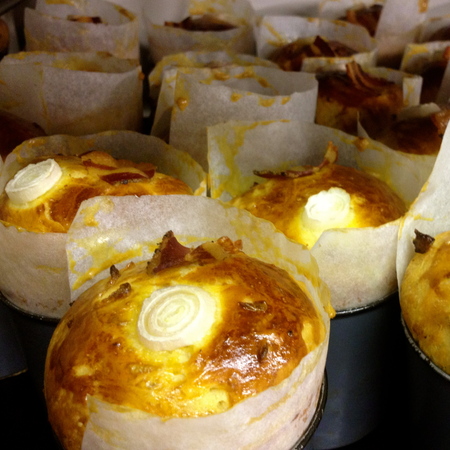 TOM AIKENS ONION & BACON BRIOCHE RECIPE
Top chef
Tom Aikens
shares his recipe for savoury brioche with bacon and onion. Great for brunch or as an accompaniment to an
evening meal or soup
. Basically - we'd eat it all the live long day. We may need help.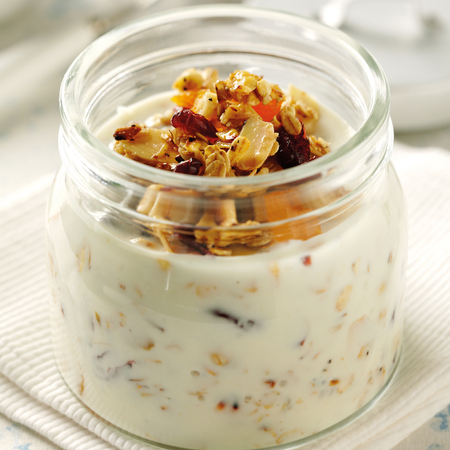 OATS, YOGHURT AND NUTS BREAKFAST RECIPE
Keep yourself going until lunch
. Feel smug all day.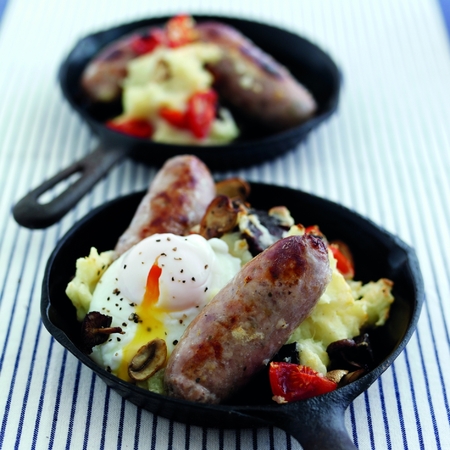 SAUSAGE BRUNCH & SQUEAK RECIPE
Use up left over mash and vegetables
to make this hearty breakfast.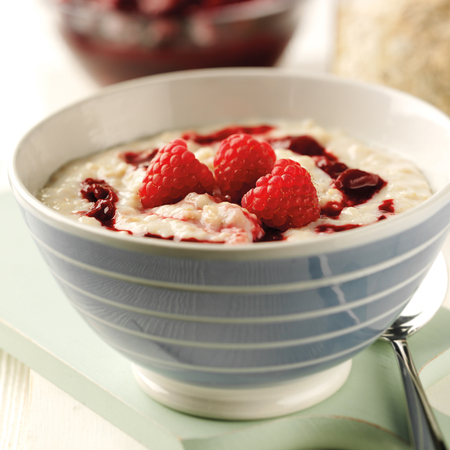 MARBLED PORRIDGE WITH RASPBERRIES RECIPE
Nothing could be better on a chilly morning in winter than a toasty
bowl of porridge
. It's like a bit oaty hug.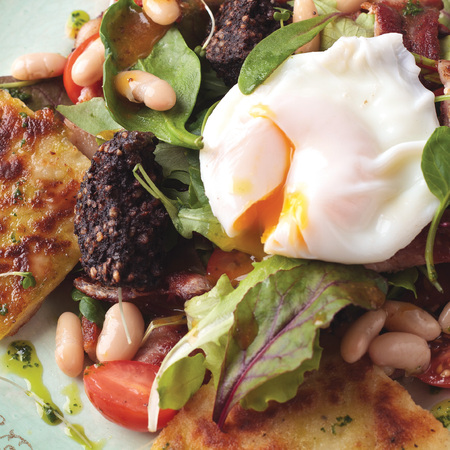 BLACK PUDDING & BACON BREAKFAST SALAD RECIPE
We know what you're thinking. 'Handbag, stop coming into our house to put
black pudding
on our salads,' but it tastes good (and you left the door open)/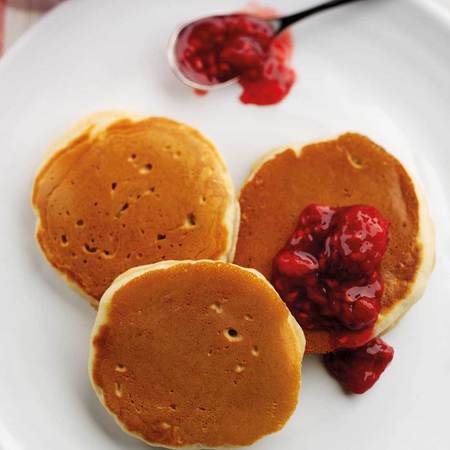 SCOTTISH PANCAKES WITH HEATHER HONEY RECIPE
The cutest looking pancakes ever.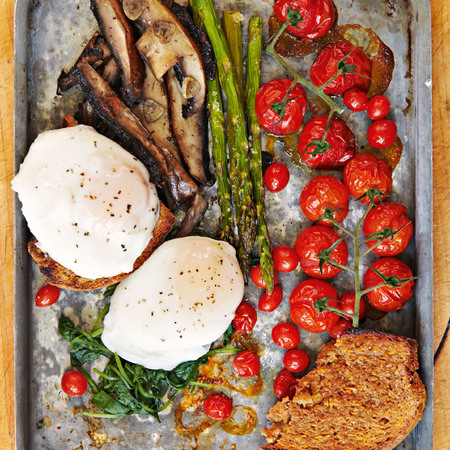 HONESTLY HEALTHY RECIPE: THE FULL HH BREAKFAST
Breakfasts don't have to be unhealthy you know. Treat yourself without falling off the wagon.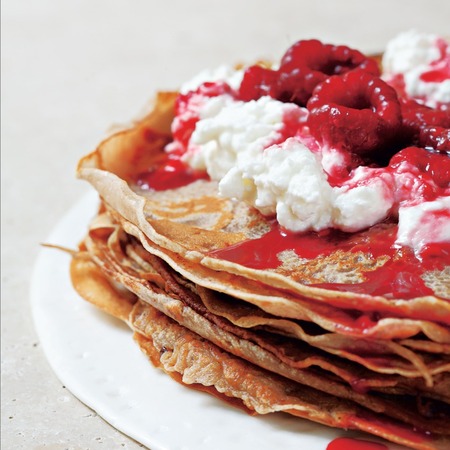 ALAIN DUCASSE'S CHESTNUT CRÊPES WITH RASPBERRIES RECIPE
Wow. This is a pretty impressive
pancake stack
made even better by chestnuts and raspberries.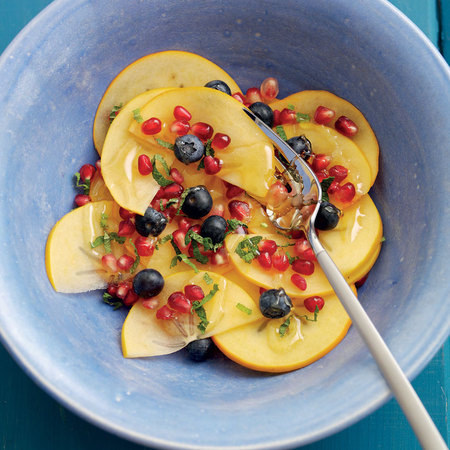 PERSIMON, BLUEBERRY & POMEGRANATE SALAD RECIPE
A beautiful and
healthy fruit salad
to start your day off right.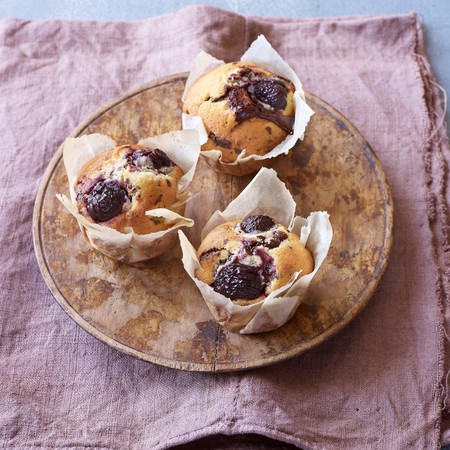 CHERRY CHOCOLATE MUFFINS RECIPE
Delicious warm muffins to go with your
morning coffee.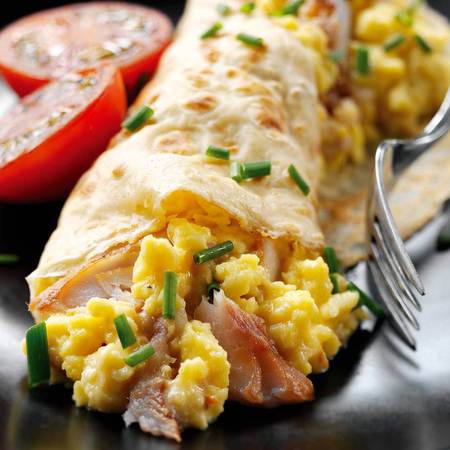 BREAKFAST KIPPER & SCRAMBLED EGG PANCAKES
Bring back kippers for breakfast we say. Yum.
BIG PHAT VEGGIE BREAKFAST PIE
Vegetarians rejoice
- this is the hearty breakfast recipe for you.
You may also like...
HOW TO BECOME A MASTER OF ROAST POTATOES
BEST OF BRITISH RECIPES YOU'VE BEEN DREAMING OF
MORE TASTY RECIPE IDEAS