First Sir Alex Ferguson retired as Manchester United manager and now
David Beckham
has retired from the world of professional football.
It's all too much for us to handle. No longer shall we see Becks getting all hot and sweaty of a football pitch but there is a potentially huge silver lining to this news.
Now Becks can concentrate on a whole heap of potential careers and here are the ones we reckon he should look at.
5. Take over Hollywood
Okay so he may not have the most acting experience in the world but he's featured in the Goals trilogy and has a freaking film named after him.
And who didn't love Bend It Like Beckham?
Plus with A list pals like Tom Cruise, we're sure Becks could find an acting job really easily.
4. Become a celebrity tattoo artist
We all know Becks love a tattoo. He has about 32 in total and we're sure there is more to come.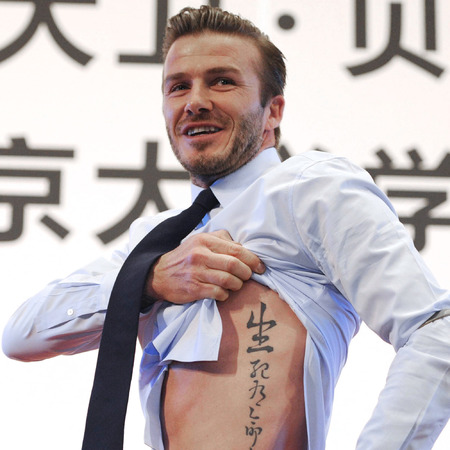 So why not train up and start giving all his friends some exclusive David Beckham inkings.
Even better, why not open up his own tattoo parlour and give the public a chance to have Beckham art.
3. Become a professional hair stylist
Now Beckham is almost as famous for his hair styles as he is for his skill so again why not train up and become a professional.
He can make sure all the famous celeb men are looking nice and groomed on the red carpet.
Or he can team up with his lovely wife Victoria Beckham and do all the hair for her runway shows.
2. Continue to bless us with the sight of him in H&M boxers
We don't even have to explain why this is a good idea. Just look at him!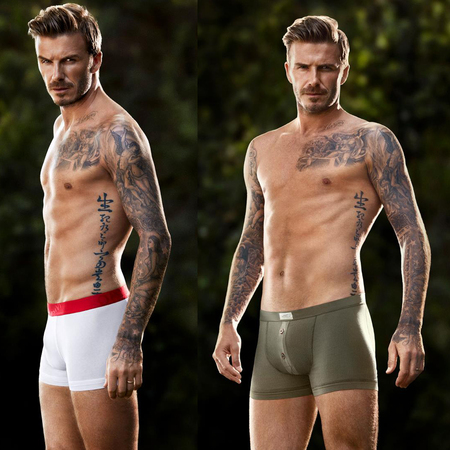 1. MOVE BACK TO ENGLAND FOREVER
Now he doesn't have to play footie overseas, we really hope this means that the whole Beckham clan can make their move back to the UK permanent and never leave our shores ever again.
It doesn't matter what job he does as long as it's in our lovely nation.
What do you think?
DAVID BECKHAM TO RETIRE FROM FOOTBALL
JESSIE J REVEALS NEW SINGLE
CHERYL COLE AND KIM KARDASHIAN NEW BFF'S?