Enjoy a spot of al fresco dining with these tupperware worthy picnic recipes. Throw down a rug, bask in some glorious British sunshine and enjoy.
SALMON SKEWERS WITH LEMON PARSLEY AND PEPPER DIP RECIPE (above)
A modern twist on traditional BBQ skewers, these juicy salmon skewers work perfectly with a zesty lemon dip.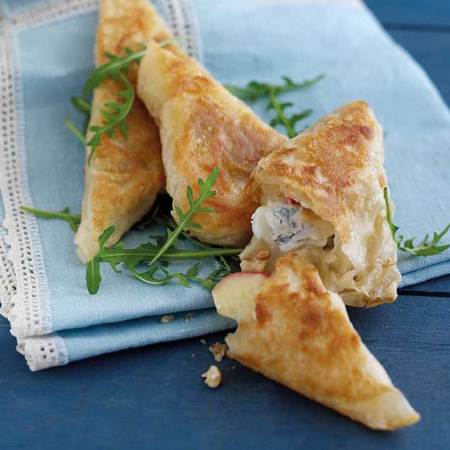 APPLES & GORGONZOLA FILO PASTRY PARCELS RECIPE
Forget cheese cubes on sticks, these savoury, sweet puff pastry parcels are perfect for a grown-up girls' picnic.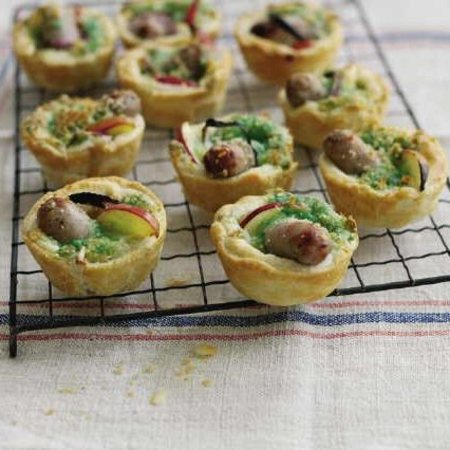 MINI SAUSAGE BAKEWELL TARTS WITH APPLE AND CHEESE RECIPE
These yummy tarts look and taste great. They're also ideal if you want nibbles for a large group of people.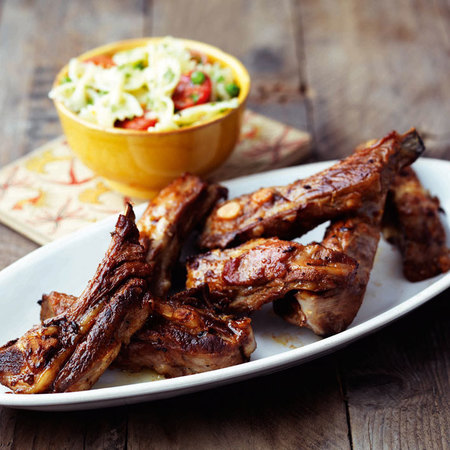 LAMB RIBS WITH TOMATO, PASTA & PEA SALAD RECIPE
Pop these sticky ribs on the BBQ and pre-make the salad the day before - leaving you plenty of time for sipping Pimms! This simple recipe is quick, easy and oh-so-tasty.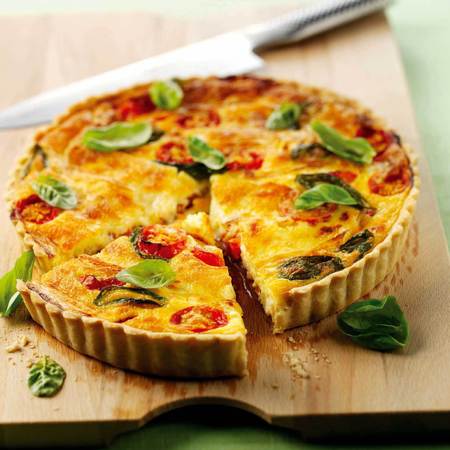 TOMATO, BASIL & BRIE TART RECIPE
Got the in-laws popping over? Fear not. This gorgeous brie and tomato tart looks great on the table and is the perfect recipe for a family summer party.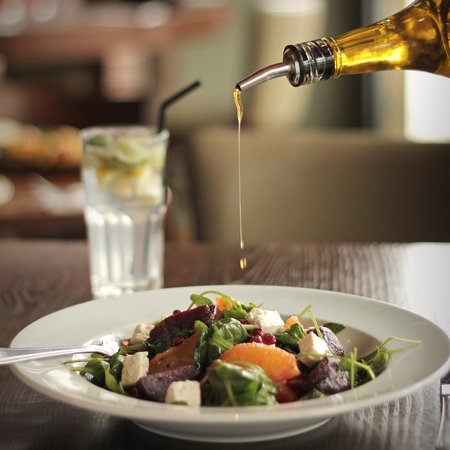 BEETROOT, ORANGE & POMEGRANATE SALAD RECIPE
This bright, crisp and fresh salad is bursting with flavour and colour. It's also full of skin boosting antioxidants too, helping you to maintain a great summer glow.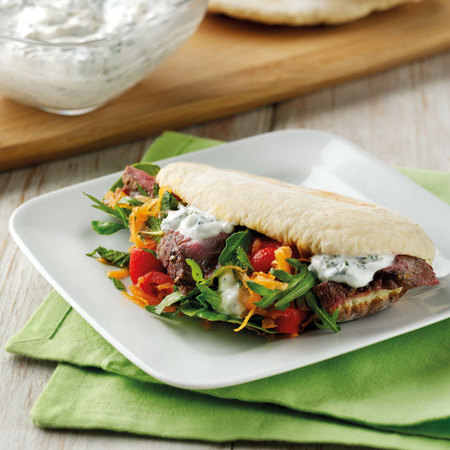 SPICED LAMB FLATBREADS WITH GARLIC AND MINT RECIPE
Add a taste of middle-eastern decadence to your summer picnic with these succulent and spicy lamb flatbreads.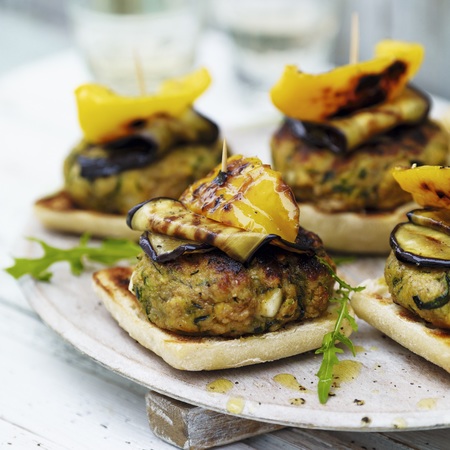 VEGETARIAN HALLOUMI AND COURGETTE BURGERS RECIPE
A delicious alternative to the traditional beef burger and popular with carnivores and veggies alike. These won't last long...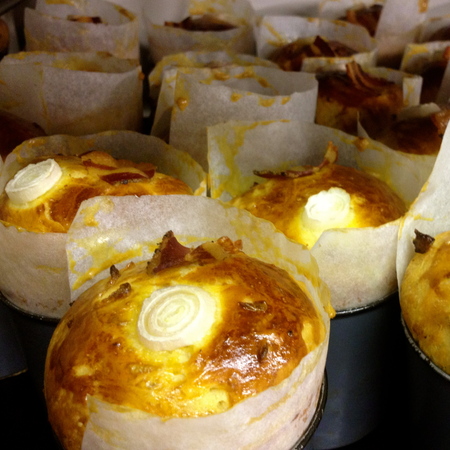 TOM AIKENS ONION & BACON BRIOCHE RECIPE
These ultra decadent bacon and onion brioche rolls are the perfect picnic treat and delicious with a crisp glass of white wine.
WATERCRESS & GOAT'S CHEESE FRITTATA RECIPE
Light and low in calories this easy goat's cheese frittata is perfect for hot summer days.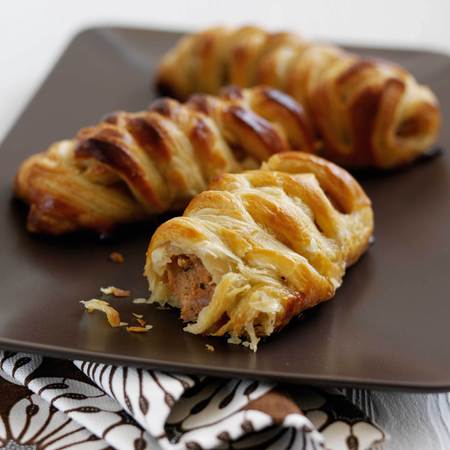 SAUSAGE ROLLS WITH A TWIST RECIPE
Easy to make and easier to scoff these melt in the mouth sausage rolls are great for feeding the whole gang.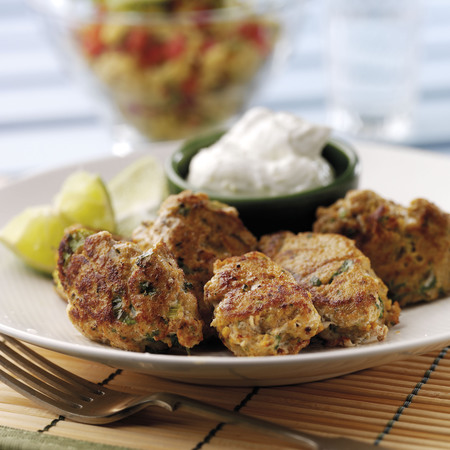 JALFREZI FISH CAKES WITH QUINOA SALAD
These delicious fish cakes are full of flavour and the quinoa salad gives it an unusual twist.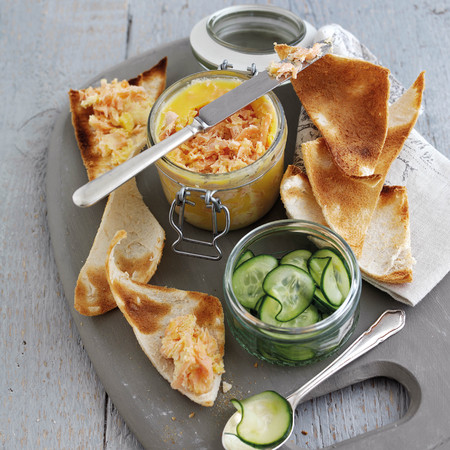 RILLETTES OF SALMON WITH MELBA TOAST
Rich salmon and crisp cucumber, this simple recipe is perfect for when you fancy a light bite.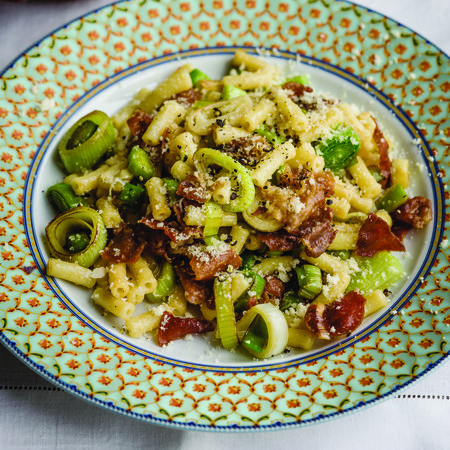 LEEK AND PROSCIUTTO MACARONI WITH GREEN BEANS RECIPE
Creamy leeks and prosciutto add a touch of class to this traditional macaroni recipe. Eat warm or keep cool and serve cold.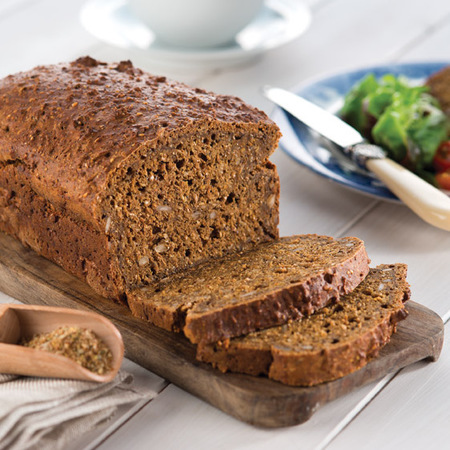 EASY & HEALTHY MULTISEED BREAD RECIPE
Full of healthy seeds, this bread is great for dipping .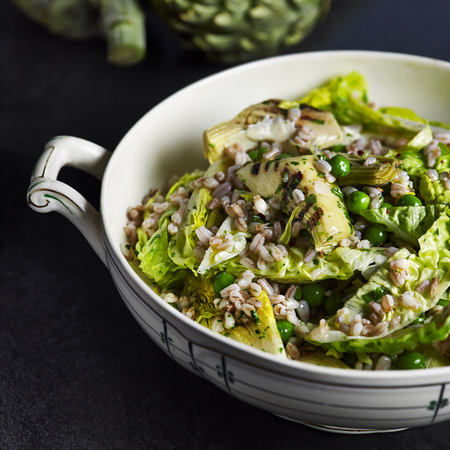 OTTOLENGHI RECIPE: ARTICHOKE & PEARLED SPELT SALAD RECIPE
Full of nutritious greens this filling salad is a great accompaniment to grilled meat or fish.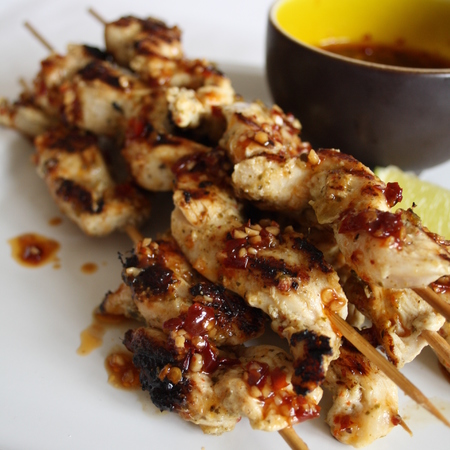 CHICKEN BBQ SKEWERS WITH SWEET CHILLI DIP RECIPE
An oldie but a goodie, these succulent chicken skewers go perfectly with this zesty sweet chill dip.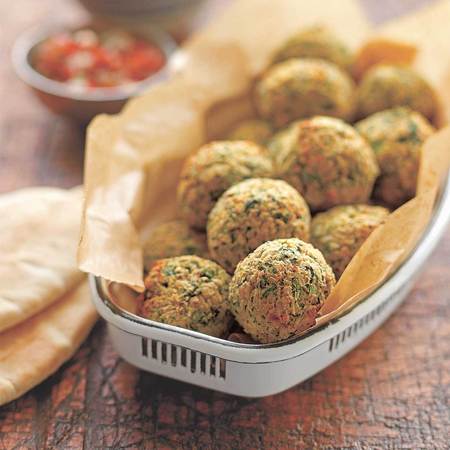 VEGETARIAN BALAFEL FALAFEL BALLS RECIPE
These tasty falafels look great and are yummy with dips or in salads.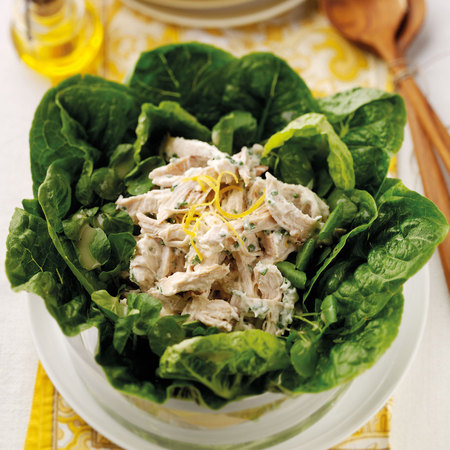 TANGY LEMON CHICKEN SALAD WITH CHIVES & MINT RECIPE
Full of flavour and a great addition to any BBQ, this chicken and chive salad works beautifully with a hint of fresh mint.
But wait! What are you going to put all this lovely food in? Don't worry - we've got that covered with our picnic basket collection.
PICTURE PERFECT PICNIC BASKETS
What are you favourite summer recipes? Tweet us
@handbagcom
.
HEALTHY DESSERT RECIPES THAT WONT RUIN YOUR DIET
SUMMER ELDERFLOWER AND STRAWBERRY PUNCH RECIPE
MORE DIET AND FITNESS NEWS