When an invite to Buckingham Palace pops in your inbox, you don't waste much time in accepting, outfit planning and practicing you curtsey, just in case.
So when we headed down to the Coronation Festival Gala this week, in our best New Look wedges by the way, we felt pretty prepped for everyone possible royal encounter.
But we hadn't even stopped to consider the amazing people watching prospects that awaited us. Here's 8 things we spotted and jotted straight in our iPhone notes...
1. Apparently 'So, is this your first time here?' is a valid question. No, it's THE QUEEN'S HOUSE.
2. Posh fish and chips are a BIG hit for pre-show scoffing. At £9 a tub, savoring the taste is the real challenge here.
3. But that's nothing compared to the queue at the Twinings tent during a 45-minute interval. Earl Grey tops the trend list.
4. VIP guests get all the blankets. Hence our need for hot tea.
5. Besides, drinking tea at Buckingham Palace is just awesome.
5.5. Mmm, tea.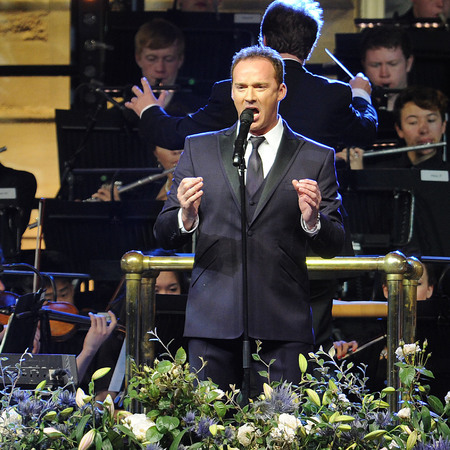 6. Russell Watson singing
Les Mis' Bring Him Home
is emotional for all involved.
7. Until Only Boys Aloud break into dance and it's time for happy tears.
8. Watching posh people make drunk faces is great. And, well, the best way we could think to end our night...
PACIFIC RIM? 5 MOVIES WITH THE STUPIDEST TITLES EVER
JULIEN MACDONALD WOWS US WITH BESPOKE ENGLISH NATIONAL BALLET COSTUMES
PIPPA MIDDLETON WORKS PRETTY TABITHA WEBB PRINTS