Simon Cowell
has allegedly gotten his best friend's wife pregnant.
Wait, what?
The
Simon Cowell who could never commit to a monogamous relationship, let alone bare the thought of children?
That's something we weren't expecting to hear today...
The 53-year-old is apparently expecting a child with his best pal's gal Lauren Silverman, a New York socialite, and is about to "about to undergo the most life-changing experience of all - fatherhood".
Uh oh, sure you can handle that, Si?
A source told
Us Weekly
, "Lauren and Andrew have been unhappy in their marriage for some time, and their divorce has been in the works for a while.
"As their marriage deteriorated, she and Simon became close."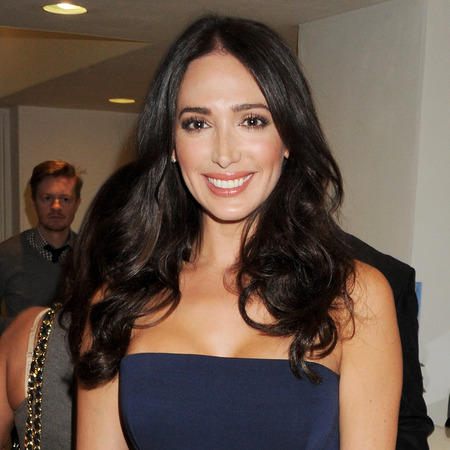 The brunette socialite is apparently set on divorcing husband Andrew, a real estate mogul, and plans on getting together with Simon.
A source told the
MailOnline
, "Lauren loves Simon, she says that she wants to marry him. And with the baby, she's going the right way about it! But I think this could be really good for Simon."
Simon has repeatedly said in the past that he's not cut out to be a father. Remember 2009?
He said, "God, no. I couldn't have children. If I had them here drawing on the walls I'd go nuts.
"With kids, you've got a routine you can't escape from. You've got to be up at a certain time. Got to listen. When all you want to do is sit in a corner thinking."
However, earlier this year he did make a shocking revelation that he hasn't actually ruled it out.
He admitted in April, "If I knew that I could be - how can I put this delicately - faithful. I do like kids. I haven't ruled it out.
"I don't think I'd adopt. I'd rather have my own. I would love a girl. But I don't think I'd be good in the first six months."
Why the sudden change of heart, Si? Hmmmm?
What do you think of the news? Can you imagine little Simon Cowell's running around? *shudder*
NIGELLA LAWSON AND CHARLES SAATCHI DIVORCED IN QUICKIE 60 SECOND COURT HEARING
EASTENDERS ACTRESS KATE MAGOWAN ADMITS HER CHARACTER WILL BRING SECRETS
JUSTIN TIMBERLAKE'S NEW MUSIC VIDEO FOR 'TAKE BACK THE NIGHT' IS HERE