Tim Lake (
Domhnall Gleeson
) is a 21-year-old who discovers that he can travel in time. So far, so corny.
But after a tipsy New Year's party, Tim's father (Bill Nighy) tell his son a secret - that the men in the family have always had the ability to travel in time. Tim can't change who he is, so he decides to use his ability for the greater good - to get a girlfriend!
When he moves to London to train as a lawyer, he meets Mary (Rachel McAdams) a beautiful but insecure woman who he's instantly smitten with. As they fall in love, an unfortunate incident means that they've never met at all...
With loads of love and laughs,
About Time
is sure to be one of the biggest romantic-comedies of the year.
We've rounded up five reasons why we can't wait for the film to hit UK cinemas on 4 September...
1. King of rom-com's Richard Curtis writes and directs
You may have heard of oh, little films, kind of small, like
Four Weddings and a Funeral
,
Notting Hill
,
Bridget Jones' Diary
and
Love Actually
. Sound familiar? Seriously, we're in love with these movies and now Richard Curtis is back with more British charm, plenty of laughs and geeky-but-adorable characters.
2. It's got an all-star British cast
Bill Nighy, Tom Hollander and newcomer Domhnall Gleeson (he played Bill Weasley in
Harry Potter
) star in this new flick. Plus there's that rom-com heroine and all-round Hollywood superstar...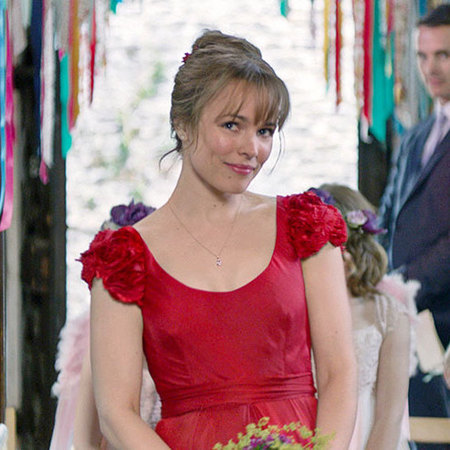 3. Rachel McAdams.
Romantic leading lady Rachel McAdams is at the heart of this time travelling tale, which is weirdly similar to
The Time Traveller's Wife
. She's already won us over with
The Notebook
,
The Vow
and
To the Wonder
.
The Notebook
is our ultimate favourite, of course! Who can resist Noah...in the pouring rain...with that beard. Swoon!
4. It's set in London.
The main character, Tim Lake, moves from the Cornish coast to London to become a lawyer so there's lots of relaxed-coast-meets-busy-city story telling. London is the perfect setting for that typical kiss in the rain when the lovers see each other after a long time. You know what we mean...
5. It's not just a rom-com. There's a serious 'can't change the past' element to it.
About Time
isn't another cheesy rom-com that'll make you cringe into your popcorn. It's got a clear sci-fi element. We're not talking
Star Trek
-style, but if you loved
The Time Traveller's Wife
or
Midnight in Paris
(funnily enough Rachel's in that too...) or even the classic
Groundhog Day
, then this is definitely for you.
Have we tempted you to watch it yet? If not, watch the trailer below...
Will you be booking your ticket to the cinema?
SYLVIA DAY'S SEXY 'BARED TO YOU' TO BE ADAPTED FOR TV
EMMA WATSON TOLD TO QUIT ACTING BY TUTOR
CHLOE MORTEZ 'I'D KILL' TO BE IN NEW STAR WARS FILM