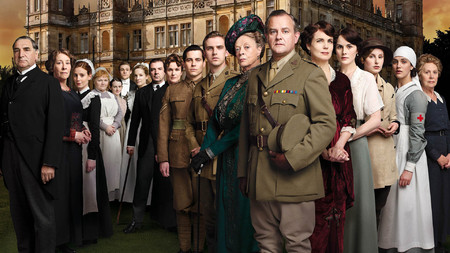 There are just a few hours left until
Downton Abbey
returns to our screens for a momentous fourth series. Hoorary!
If you're a keen
Downton Abbey
fan who's never missed a single episode, you'll probably be pretty confident in your Crawley family trivia. However, here are 10 facts about the much-loved drama that you may not know...
1.
Each episode of
Downton
costs a whopping £1 million to produce. Worth every penny, in our opinion.
2.
Downton Abbey
is full of rare antiques, such as Napoleon's
actual
mahogany desk in the music room - don't touch it.
3.
Jessica Brown-Findlay (Lady Sybil) is trained as a ballet dancer and only took up acting when an ankle injury meant she could no longer dance. Not bad for a back-up career plan.
4.
Dan Stevens (Matthew Crawley) read 145 books while on the
Downton
set due to his position as a judge on the Man Booker prize panel.
5.
Matt Milne (Footman Alfred) is almost a giant at 6ft 4, and Martha Levinson's little lady's maid Miss Reed (played by Lucille Sharp) has to stand on a box so they can both fit in the same shot.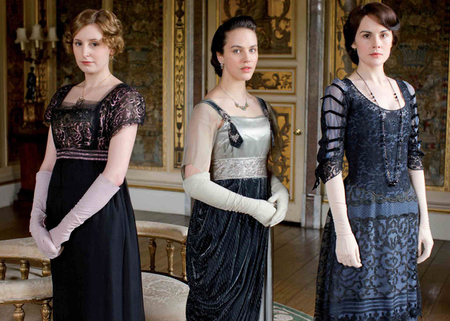 6.
The parts of Lord Grantham, John Bates and the Dowager Countess were actually written specifically for the actors that play them. Good thing they didn't turn the roles down then.
7.
Highclere Castle - the real name of the abbey - is someone's actual home. The Earl and Countess of Carnarvon currently live there. Bet it takes them a while to do the dusting...
8.
Katie Price and Peter Andre got married at Highclere in 2005. We're desperately trying not to let that poofy pink dress and tacky gem-encrusted crown to ruin
Downton
for us...
9.
Lady Violet's wardrobe is inspired by Queen Alexandra, King George V's mum. The lavish dresses in the show have been recycled from other classic TV shows and films including
Howard's End
,
The Golden Bowl
,
A Room with A View
,
Death Defying Acts
and the movie
Finding Neverland
. Catherine Zeta-Jones, Uma Thurman and Emma Thompson have all worn them before.
10.
Rod Stewart is a huge
Downton
fan. So much so, in fact, that Kimberly Stewart's good friend, Leah Wood (Ronnie's daughter), has said, "they won't even answer the phone when the show is on." Who'd have thunk it?!
11.
Okay, one more. We love the fact someone combined the
Downton Abbey
theme song with the
Game of Thrones
opening sequence music. Genius!
Great news:
you're now 10 minutes closer to the beginning of the new series. Hurraaahh. Here are some of our favourite moments from the first three series...
WATCH DOWNTON ABBEY SERIES 4 TRAILER IN FULL
DIDDY TO JOIN DOWNTON ABBEY CAST?
RYAN GOSLING WANTED FOR DOWNTON ABBEY?