We can not look at Angelo Merendino's moving photos documenting his wife's battle with breast cancer without sobbing.
The New York based photographer decided to produce a photo journal of his wife Jennifer's journey in order to 'humanise the face of cancer.'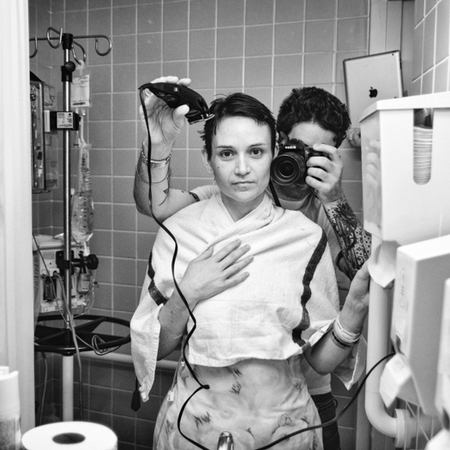 After meeting in Cleveland in 2005, Angelo explains on his website that it was love at first sight. The couple dated for six months before getting engaged, and were married in Central Park in 2007. Five months later, Jennifer was diagnosed with breast cancer. She underwent a double mastectomy, chemotherapy, radiation and reconstructive surgery.
The powerful black and white photographs give a heartbreaking insight into the plight of a cancer sufferer and the devastating effects on their loved ones as they take the disease on, one day at a time.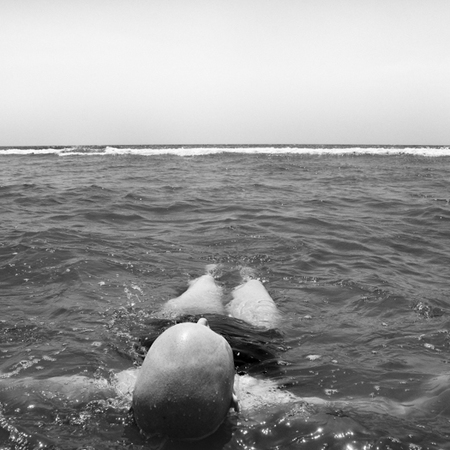 As Angelo explains, 'there is no normal in cancer-land. Cancer survivors have to define a new sense of normal, often daily.'
Initially, Angelo just planned to show the photos to their friends and family to help them understand what his wife was going through, however after Jennifer lost her battle with cancer after four years in 2011 - he decided to put them out there, and has since had an overwhelming response.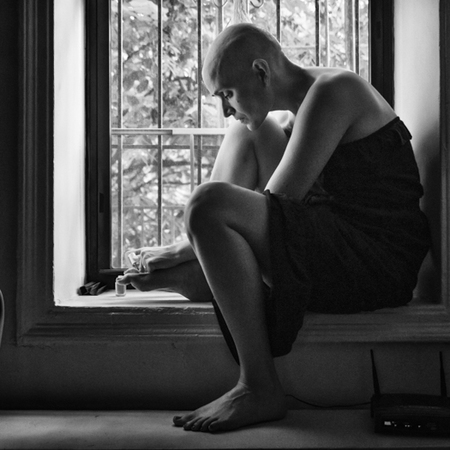 The photographs are currently showing in an exhibition in Cleveland and Angelo has started
The Love You Share
, a non-profit organisation 'whose mission is to provide financial assistance to women in need while they are receiving treatment for breast cancer,' which fifty per cent of the profits from the sale of a book of the photographs go towards.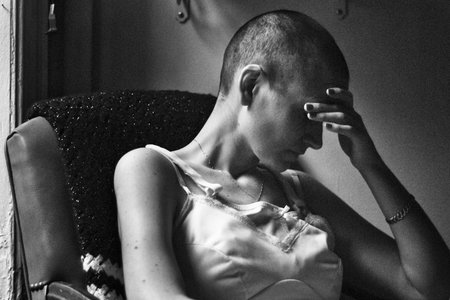 Angelo explains on his website that to him, the photographs 'show the challenge, difficulty, fear, sadness and loneliness that we faced, that Jennifer faced, as she battled this disease. Most important of all, they show our Love.'
To find out more, visit
mywifesfightwithbreastcancer.com
If you have any concerns about breast cancer, or want to know more about breast cancer awareness month, visit breastcancercare.org.uk
MICHELLE KEEGAN & LYDIA BRIGHT FOR BREAST CANCER AWARENESS
BREAST CANCER AWARENESS FACT SHEET
WATCH! BREAST CANCER AWARENESS MONTH VIDEO