Have you noticed celebrity side-projects are often incredibly bizarre? We've teamed up with
Cruise
to look at are 10 of the strangest business ventures, both successful and not-so-successful...
1. Hulk Hogan's Pastamania
Wrestler-turned-actor Hulk Hogan has made several blundering attempts at business ventures, and even claims that the George Foreman Grill was offered to him first. Doesn't the Hulk Hogan Grill sound much better? In the mid-1990s, Hogan opened 'Pastamania!': a pseudo-Italian restaurant in Mall of America that served up deliciously named dishes such as Hulk-Us and Hulkaroos. Unfortunately, he was unable to attract enough pastamaniacs and the business closed after less than a year.
2. Raquel Welch's Wigs
60s sex symbol Raquel Welch had a successful acting career and then decided to take the obvious and inevitable career move into a successful wig entrepreneur. In case you missed the train of thought there, Raquel has helpfully explained the importance of her hair in this catchy bit of wisdom: 'When my hair looks good, everything is right with the world'. Her brand, HairUWear, has actually proven incredibly lucrative and all of the wigs are made from 100% human hair.
3. Natalie Portman's Vegan Shoes
Despite being one of the most famous faces of the moment, in 2008 Natalie Portman decided to push her luck even further and venture into the world of fashion. Even though she hasn't been entirely faithful to her commitments as a vegan in recent years, the selling point of her footwear range was that it didn't use any fur, leather or feathers. Not that feathers often feature on shoes outside of Vegas, but at least she made it clear that the line was 100% vegan. Sadly for Portman, the eco trend didn't catch on and she withdrew the range after less than a year.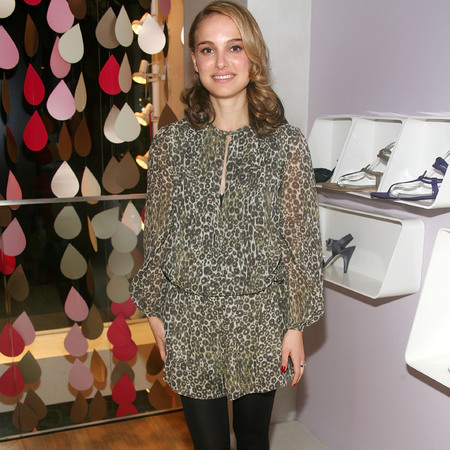 4. Marilyn Manson's Absinthe
According to Manson, when the millennium came round he thought the world might end, so he and Johnny Depp 'bought every case of absinthe they had in Prague'. Whilst we're not sure why they thought this would help them during an impending apocalypse, it does explain somewhat why he felt the need to create 'Mansinthe'. Released in 2007, Manson's 'traditional herbal liqueur' holds itself responsible for triggering an 'international boom' in the consumption of absinthe.
5. Kendra Wilkinson's Sports Poles
As an ex-Playboy bunny and ex-girlfriend of Hugh Hefner, Kendra Wilkinson's career prospects weren't looking great. To the lack of surprise of Playboy 'readers', she decided to stick to what she knew best and release a brand of stripper poles. This has become a rather lucrative project for her. You go girl.
6. Donald Trump's Cologne
Donald has attempted to release this product on two separate occasions, after 'Donald Trump, The Fragrance' performed poorly. We cannot imagine why. His second foray into the world of the cologne is entitled 'Success', which sounds a lot like one of the less witty lines from Anchorman but apparently has tones of juniper, birch wood and musk.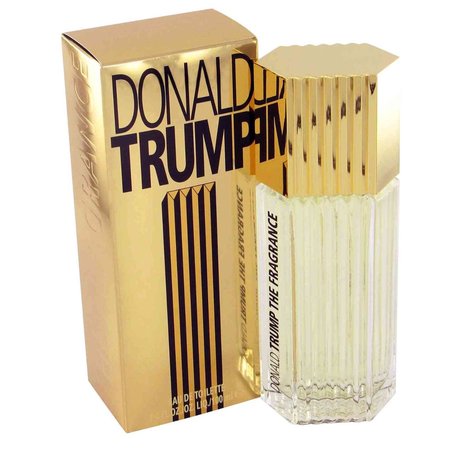 7. The Kardashian Kard
Following their immense success, the Kardashian sisters decided to create a business project from their only talent: shopping. In 2010 they released the Kardashian Kard; a credit card that, aside from its glaring spelling issues, created a few problems of the legal kind. It was reported that Connecticut Attorney General Richard Blumenthal said the card had 'pernicious and predatory fees' that were legally troubling, especially as it was intended for 'financially unsophisticated young adult Kardashian fans'. The card was quickly terminated, only a month after its debut, and the sisters were sued for pulling out of the deal. This was quite a dramatic end to an idea that was allegedly stumbled upon in a nightclub.
8. Kiss Kaskets
Another baffling venture into the realm of creative spelling was taken in 2001 by Gene Simmons. The rock legend spotted a gap in the Kiss merchandising strategy, realising that fans still needed to show their dedication post-mortem, and created the 'Kiss Kasket'. Simmons rationalised the move by somewhat misleadingly stating, 'If you want to take that final trip with Kiss, you can'.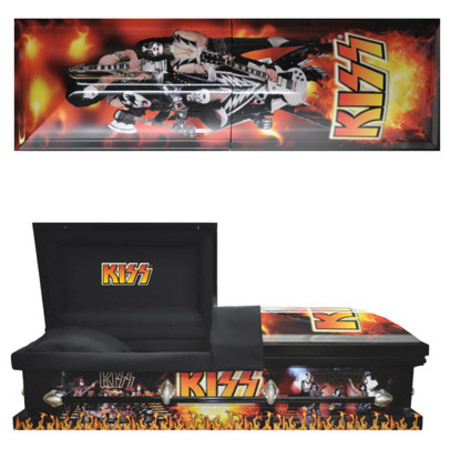 9. Kim Basinger's Town
In what was perhaps the worst business decision in history, Kim Basinger bought the town of Braselton, Georgia with the intention of turning it into a tourist attraction. After purchasing the entire town for $20 million, Basinger told reporters, 'Finally, here are some people who will know who's the boss'. Luckily, before she could unleash havoc on the unsuspecting townspeople, the plans were thwarted and in 1993 she was forced to sell for $1 million and declare bankruptcy.
10. Akon's Diamond Mine
Whilst Akon is certainly not alone on the urban music scene in his love of 'bling', in 2005 he took it a bit too far and bought a South African diamond mine. When questioned about the ethics of his acquisition, the artist claimed that he doesn't 'even believe in conflict diamonds'. He went on to comment 'That's just a movie. Think about it. Ain't nobody thought about nothing about no conflict diamonds until the movie came out'.
HOW TO LEARN BUSINESS SKILLS WITHOUT DEALING DRUGS BY JAY Z
P DIDDY WRITES I.O.U FOR $1MILLION
GET MONEY SAVVY: UNDERSTANDING PENSIONS
SAVE MONEY: HEALTHY EATING ON A BUDGET