Brad Pitt
and Angelina Jolie are just unstoppable. Deal with it.
There is nothing the
Hollywood power couple
do not rule at - from their wine, to charity work, to having a kick-ass family. Kneel before their awesomeness minions.
WHY BRANGELINA ARE BETTER THAN YOU
1. Their rosé is the best wine in the world
Weep silently into your
Sauvignon Blanc
wine makers - Brangelina are beating you at your own game. The pair's first venture into wine has been crowned the best rosé wine in the world.
The duo's
Chateau Miraval Rosé 2012
was ranked 84 out of
Wine Spectator's Top 100 Wines of the Year
, making it the highest entry for a rosé. Big claps.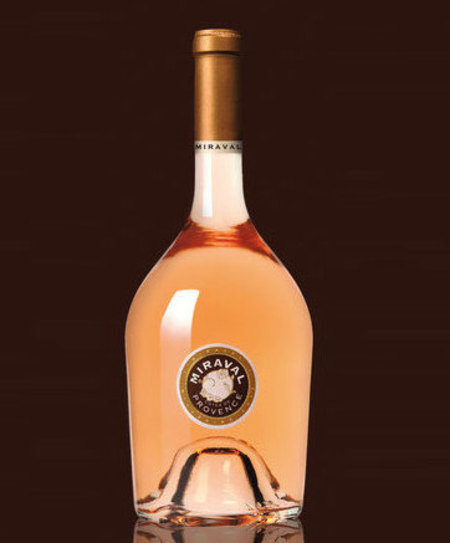 2. Charity work
The pair work tirelessly for charity. Since 2001, Angelina is a UNHCR Goodwill Ambassador and has been on countless field missions around the world working with refugees. She is a recipient of the Citizen of the World Award and the Global Humanitarian Award from the UN.
The Jolie-Pitt Foundation is dedicated to eradicating
extreme rural poverty
, conserving wildlife and protecting natural resources, meanwhile Pitt's Make It Right charity has been championing cutting edge design for storm resistant houses in the wake of Hurricane Sandy. In 2009, the pair gave $4.9m to charity.
3.They use their power for good
Alongside their charity work - the pair often pipe up against injustice. From
gay marriage rights
to animal cruelty - they are not shy about using their power for good, not evil.
4. Double mastectomy honesty
Angelina Jolie has been praised for her honesty surrounding her
elective double mastectomy
after her mother died of breast cancer.
Writing a piece in the
New York Times
, the award-winning actress spoke about her decision to have the operation and was hailed as an inspiration.
5. Sexy chaps
Both have been dubbed the
sexiest man
and woman alive by various publications, websites and by fans - such as this guy:
Angelina Jolie the sexiest white woman alive

— $ Veli Genovese $ (@ReekBillz) November 16, 2013
6. They have more kids than you
Brad and Ange rule over a six strong
Pitt-Jolie clan
, having three daughters and three sons. And they are always doing fun stuff with them and taking them around the world. They seem pretty happy.
7. Oh and they occasionally act
Pitt has received four Academy Awards nominations, and five
Golden Globe Award
nominations and one win. Jolie has received one Academy Award, two Screen Actors Guild Awards and three Golden Globes. They both dabble in directing and writing too. Obviously.
ANGELINA JOLIE - IMPRESSIVE, RIGHT?
QUICK! GET YOUR MITTS ON VICTORIA BECKHAM'S WARDROBE
MORE CELEBRITY NEWS