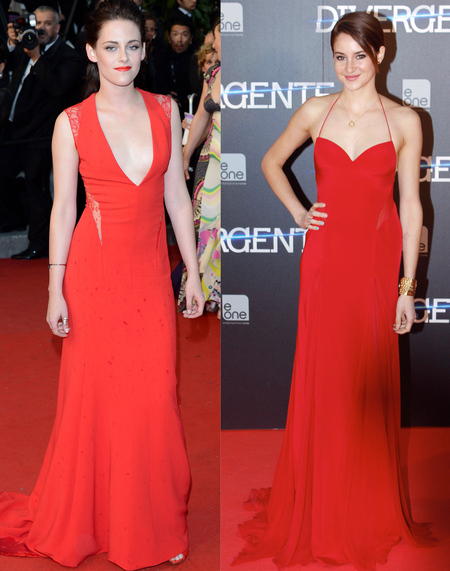 Hmm, we needed to do a
double take
just then - which one is
Twilight's Kristen Stewart
, which one is
Divergent
's Shailene Woodley? No one can tell. No one.
Shailene Woodley
and
Kristen Stewart
are both
super pretty teen drama actresses
but that's not where the similarities end.
Shailene's been caught too many times
wearing copycat looks
while promoting
the new Divergent movie
.
From walking barefoot on
the red carpet
to
scruffy airport attire
, the Kristen-esque similarities are endless.
They are pretty much
twins in our eyes
.
Let us count the ways.
Thoughts? Tweet us
@handbagcom
HEY LOOK IT'S...OH NO, IT'S RITA ORA AGAIN
WHO WEARS STELLA MCCARTNEY BAGS BEST?
MORE ON SHOPPING BAG
LOTS MORE ON HANDBAG.COM