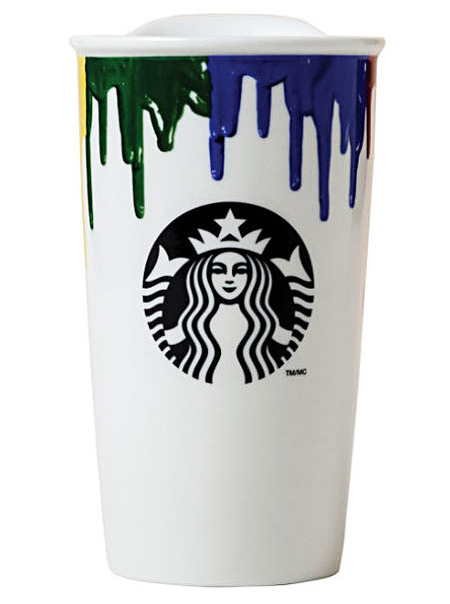 Band of Outsiders have
just launched their collection
of stylish coffee cups for Starbucks which have got us craving
copious cups of joe
.
Sadly, they won't be available in the UK for some time so we thought we'd find you some more coffee cups that are bound to
make your morning brighter
.
Cue a
few of the most stylish
coffee cups around according to us.
5 of the most stylish coffee cups
Kate Spade thermal mug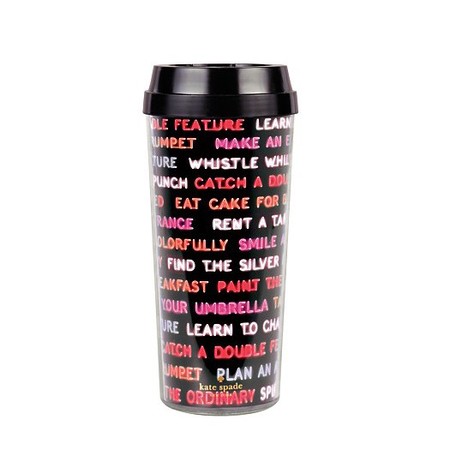 Whether you fancy hot coffee, or
an iced tea
in the heat, take it on the go in this pretty mug, with
lots of quirky
"isms" that are designed to get you through the day.
£10.70,
Kate Spade
MoMug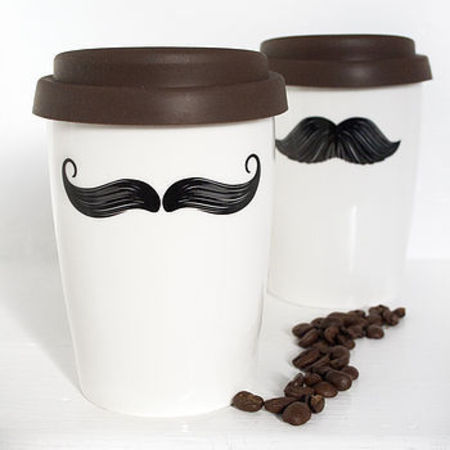 OK, so these may be a little gimmicky but
we love anything 'tache and beard related
and they come in lots of different types, from Joe Esposito to Salvador Dali.
With the mug's simple design, its thermal walls have a thin layer of air which means your drink stays warm, and the mug remains cool to the touch.
£9.99, available form
notonthehighstreet.com
Keep cup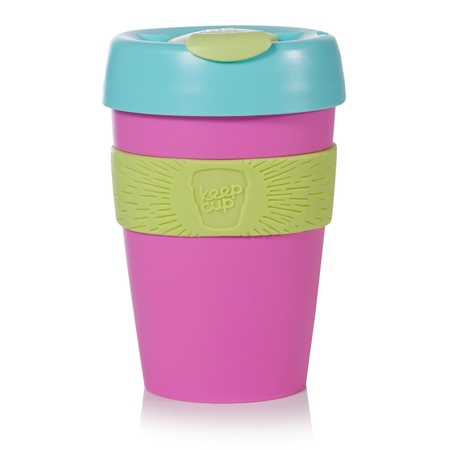 A re-usable cup to replace all those disposable cups you've been
buying your morning latte in
.
This one is lightweight, colourful, ergonomic and unbreakable, but if it does ever reach the end of its life, it is
recyclable too
.
£10.50,
Oliver Bonas
JOCO Cup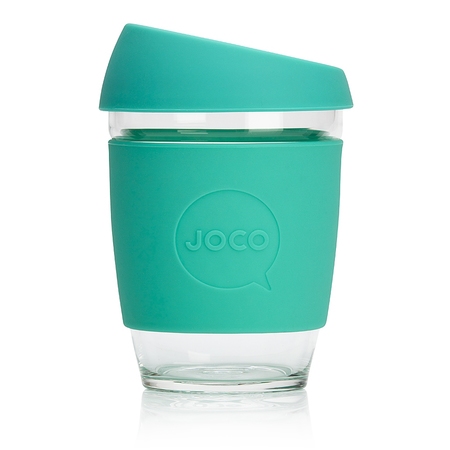 The Joco Cup has come to the rescue of your daily routine.
Great for your cappuccino or
peppermint tea,
this on the go, reusable, and glass coffee cup will be your saviour.
£20,
Oliver Bonas
Bodum travel mug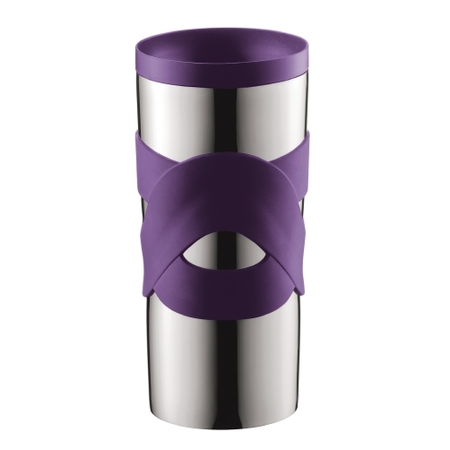 This practical, spill-proof and adjustable coffee cup is perfect for your morning commute.
With it's
sleek design
and thermal properties, you're guaranteed
a good cuppa
from it.
£24,
Bodum
Any suggestions to add to the list? Tweet us
@handbagcom
5 STYLISH BABY BAGS
10 BEST HOLIDAY BAGS UNDER £40
MORE BEST BUYS
LOTS MORE ON HANDBAG.COM