Ryan Gosling's already won our hearts
and our news feeds.
So, here are 5 reasons why he wins at
social media
.
The 'he's a father' hoax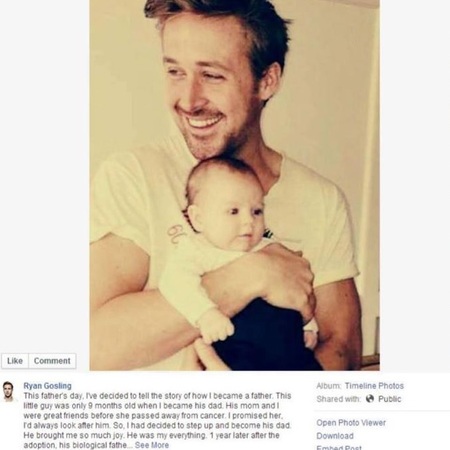 On
Father's day
, A fake
Ryan Gosling
facebook page duped 915,000 people to like a post about Ryan
adopting a baby
for a year.
We've got to admit we really wanted it to be true so
we could dote on him
some more.
As if that's humanly possible.
Ryan Gosling won't eat his cereal
A guy called Ryan McHenry used the Vine app to combine two of our favourite things: Ryan
and cereal
.
And kablam, it became
an internet sensation
.
Hey Girl Weather app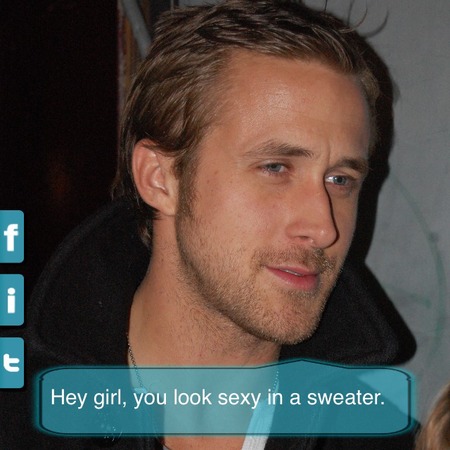 In need of a
brand new app
?
'Hey Girl Weather'
not only tells you your city's weather forecast, but you'll also get a different sweet message from Ryan everyday, depending on the temperature.
We've got it already and it's kind of ace...
Hey Girl memes
We've lost count at how many of
these memes
there are but they never get old. Never.
Ryan Gosling's best mate George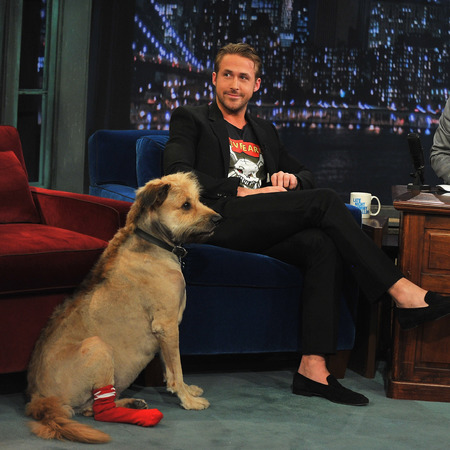 George the dog
gets papped a lot with Ryan
and he's said he's the love of his life. Sad times for us.
But we all seem
to love the cute pics though
...
Got any suggestions to add to the list? Tweet us
@handbagcom
WHO WANTS TO GIVE RYAN GOSLING A SHOULDER TO CRY ON?
RYAN GOSLING SHOWS RPATZ HOW IT'S DONE
MORE CELEB FEATURE
LOTS MORE ON HANDBAG.COM