Handbags are many things; beautiful, fashionable, practical, but adaptable to easy storage solutions is not on their pros list.
If you end up shoving them under your bed, or piling them in the corner, then step this way. These practical solutions
from Pinterest
will not only
help you declutter
, but maintain the integrity of your bags.
Here's some ideas for where to keep your handbags...
In a vintage trunk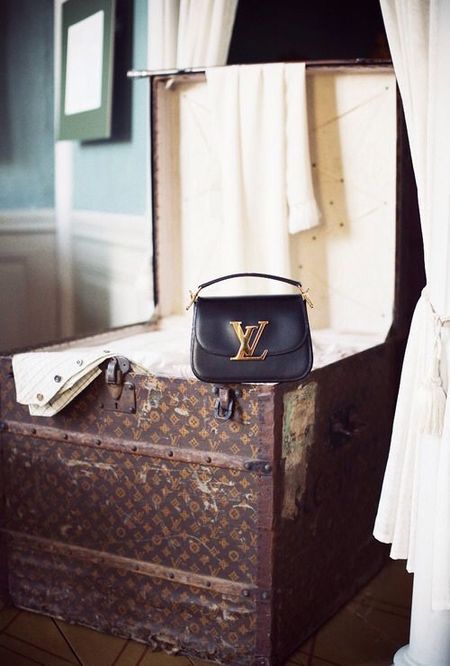 An excuse to
buy an even bigger bag
makes sense. This one may be
vintage Louis Vuitton
, but you can pick up vintage luggage trunks on ebay for under £50.
Hang in your wardrobe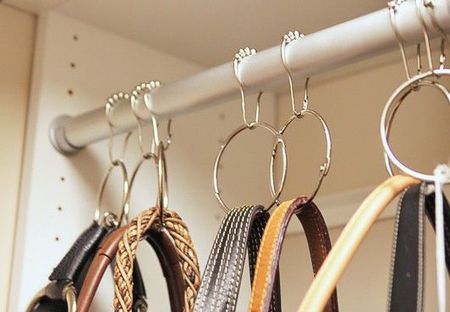 If you are lucky to have a big wardrobe, then use loops to cleverly hang your bags within the wardrobe.
Put your handbags on shelves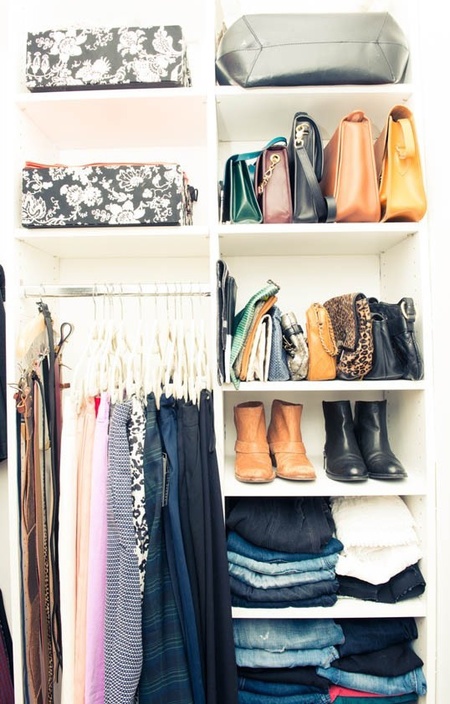 It is an obvious one we grant you, but many people have ample storage space above or below their wardrobe hanging rail just going to waste.
Build in a shelf and line those bags up.
Store handbags on a coat stand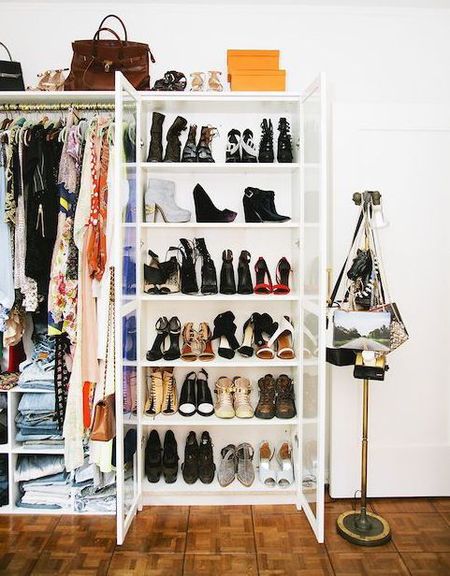 Clutch bags
are easy to store, but for all your strap bags, hang them on a specially dedicated coat stand.
Handbag feature wall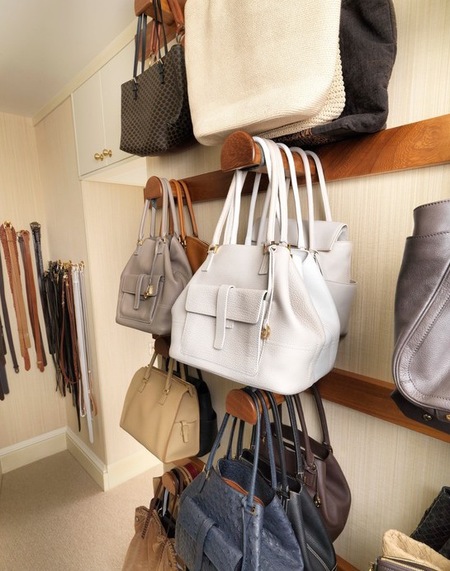 Make like a shop and proudly display your bags on a feature wall, either within your
walk-in wardrobe
(you lucky thing you) or on your bedroom wall.
In shop bags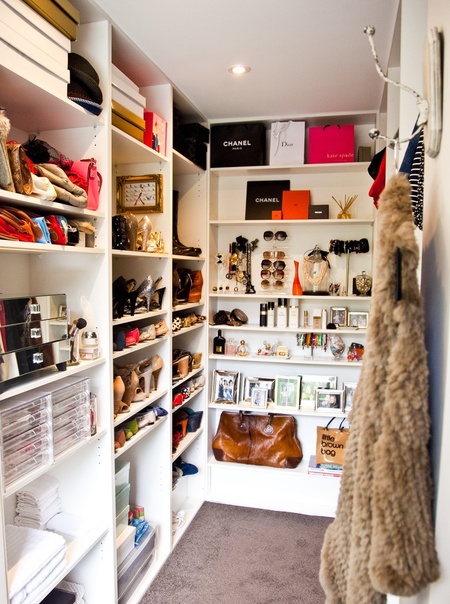 Keep the designer carrier bags your
designer bags
came in for in-wardrobe storage.
In hat boxes and wicker baskets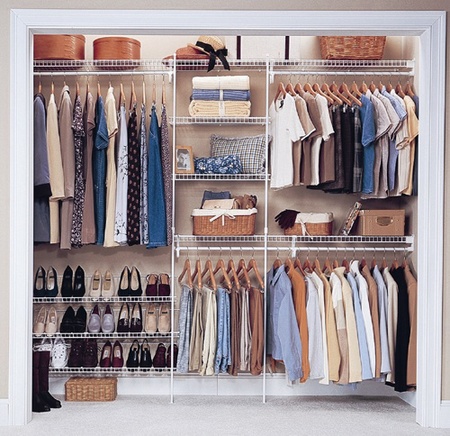 Invest in some vintage hat boxes for your bigger bags and open wicker boxes to line up your clutches.
Turn them into art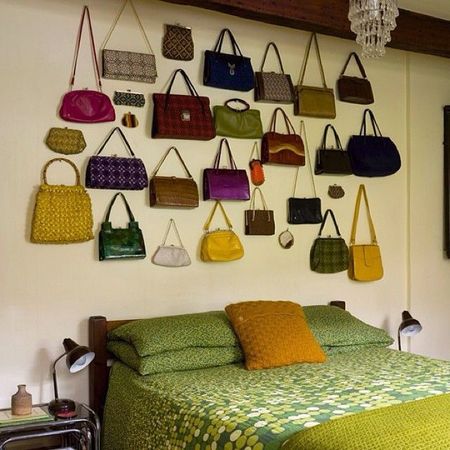 You
invested a lot of money in your bags
, make them multitask by turning them into decorative art.
Follow us on
Pinterest
for more helpful ideas.
More ideas to share? Tweet us
@handbagcom
HOW TO TIE DYE YOUR OWN BAG FOR SUMMER
THESE BAGS ARE BETTER THAN ICE CREAM
MORE BAG ADVICE