Chocolate truffles are one of life's great pleasures but how to choose which ones to scoff?
We've hand-picked our favourite chocolate truffle recipes, from boozy treats to melt-in-the-mouth delights.
These quick and easy recipes are also a great gift to take to a
dinner party
. Or you might just want to keep them all to yourself...
EASY GU CHOCOLATE TRUFFLE RECIPE
(above)
This fail-safe recipe from GU is rich, easy and full of chocolatey goodness.
CLOTTED CREAM CHOCOLATE TRUFFLES RECIPE
This deliciously yummy recipe only has three ingredients - perfect for an afternoon treat.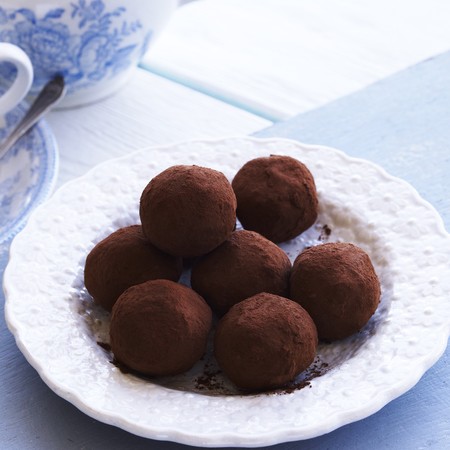 TABASCO CHOCOLATE TRUFFLE RECIPE
Add some fire to your truffles with this gorgeous chilli and chocolate recipe.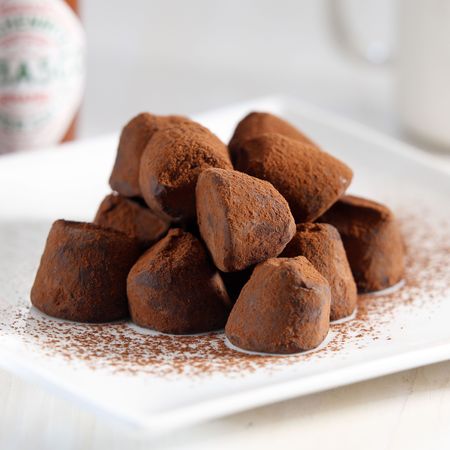 TRIPLE SWEET CHOCOLATE TRUFFLE RECIPE
Master chocolatier Paul A Young shares his luxury Madagascan chocolate truffle recipe.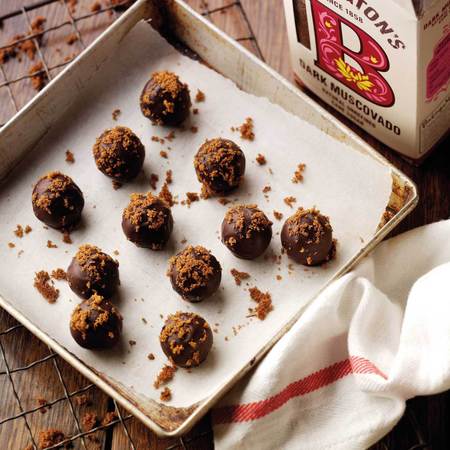 CHOCOLATE TRUFFLES WITH COCONUT MILK RECIPE
These yummy truffles are made with coconut milk and are also gluten and grain free too - bonus!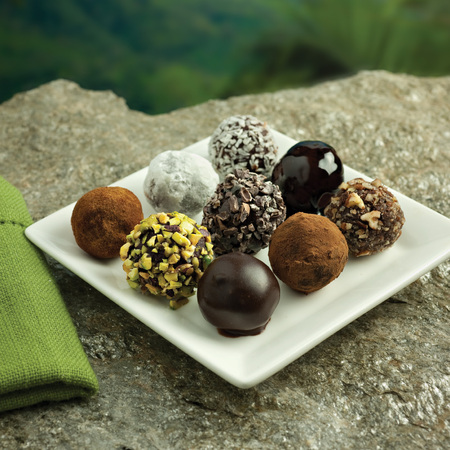 DARK CHOCOLATE AND GUINNESS TRUFFLES RECIPE
Give the man in your life an extra treat with these rich, gooey chocolate and Guinness truffles.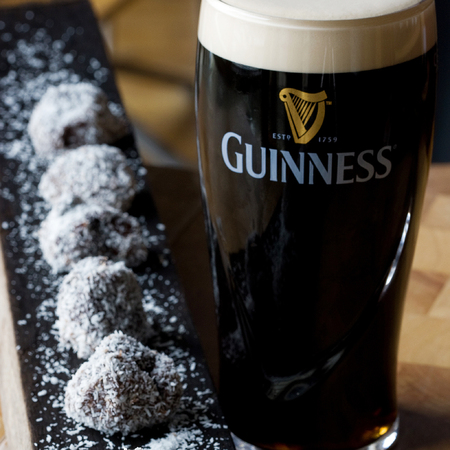 BOURBON AND BACON CHOCOLATE TRUFFLE RECIPE
Bourbon...and bacon?! Yes it really does exist. The sweetness of the chocolate and saltiness of the bacon work magically together. Trust us.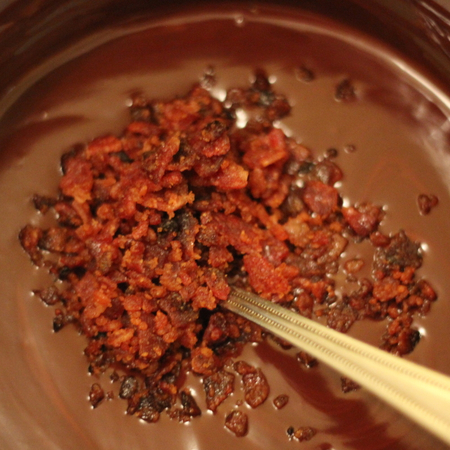 Will you be trying any of these chocolate truffle recipes? Tweet us
@handbagcom
.
MOST RIDICULOUS CHOCOLATE RECIPES ON PINTEREST
WOULD YOU BUY CHOCOLATE TOOTHPASTE FOR £60?
RELIEVE HAYFEVER SYMPTOMS WITH THIS JUICE RECIPE
MORE DIET AND FITNESS NEWS