You could buy your mum flowers this Mother's Day, or you could make her something really yummy instead.
Whether it's a little box of
homemade truffles
, a tasty crumble for pudding or baking her a
massive cake
- we're sure she'll appreciate the thought.
Best recipes for Mother's Day gifts
BANANA FUDGE CAKE WITH DARK CHOCOLATE SAUCE
(above)
Everything about this recipe is right. Banana, fudge, chocolate...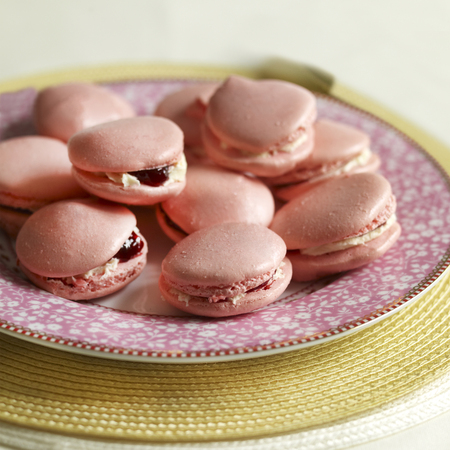 MARY BERRY'S PINK MACAROONS RECIPE
Leave it to
Mary Berry
to come up with the
perfect macaroons recipe.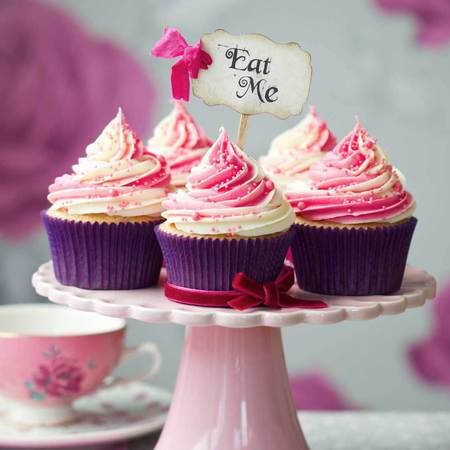 DUKAN DIET RECIPE: GUILT FREE FROSTED CUPCAKES RECIPE
For mums watching their waist line - you can still treat them with this Dukan cupcakes recipe.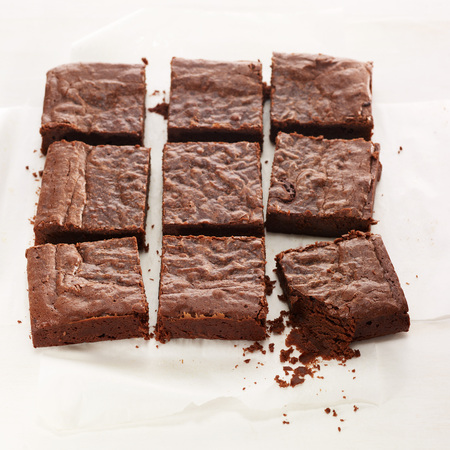 CHERRY CHOCOLATE BROWNIES RECIPE
How can you make chocolate brownies better? With cherries of course!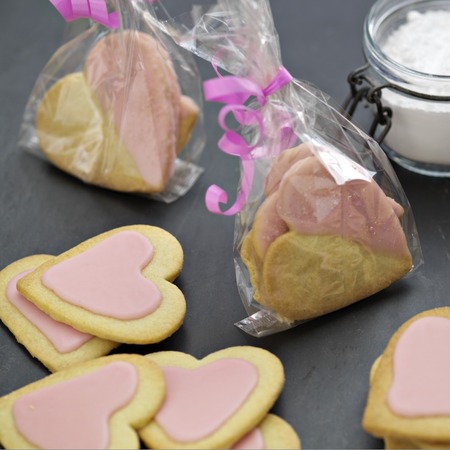 STRAWBERRY SHORTBREAD HEART BISCUITS RECIPE
You can't go wrong with heart shape shortbread to show how much you love your mum.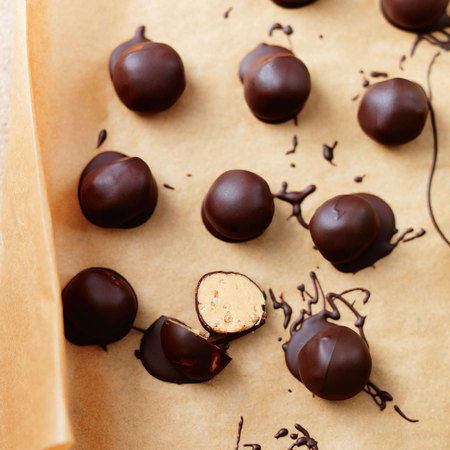 PEANUT BUTTER AND CHOCOLATE CANDY BALLS RECIPE
For peanut butter fanatics, these chocolate balls are a must.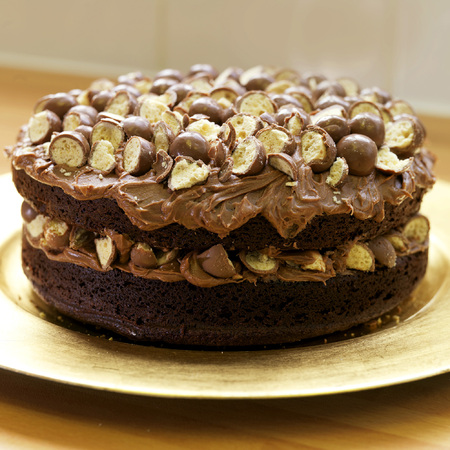 CHOCOLATE MALTESER CAKE RECIPE
Oh hello chocolate malteser cake, you sexy thing you.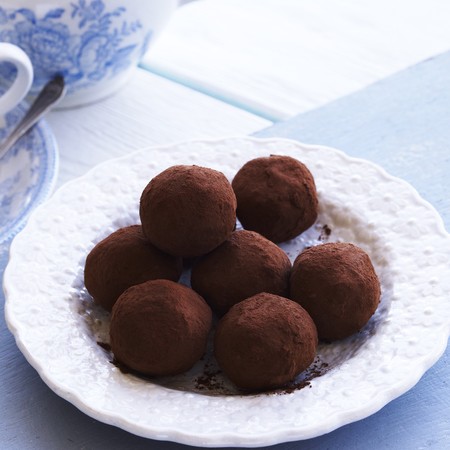 3 INGREDIENT CHOCOLATE TRUFFLES RECIPE
Even the most basic of cooks can master these three ingredient truffles.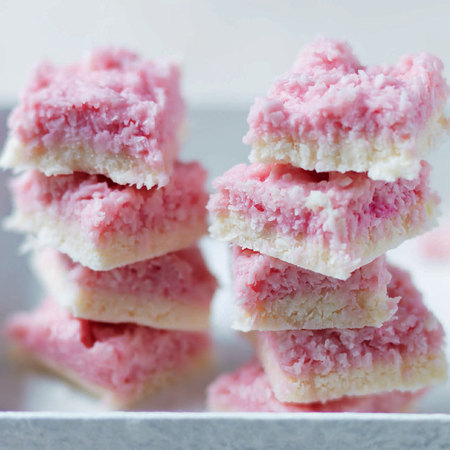 RASPBERRY AND COCONUT BITES RECIPE
Showing you care isn't just about chocolate you know, these little raspberry and coconut bites are mouthwatering.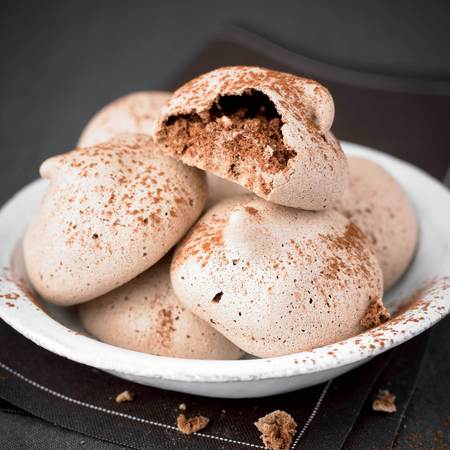 DUKAN DIET MOCHA MERINGUES RECIPE
Who wouldn't love a big box of these mocha meringues on Mother's Day?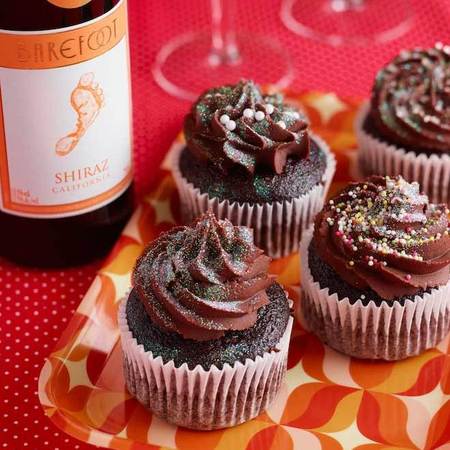 CHOCOLATE & RED WINE CUPCAKES RECIPE
Yes, this really is a thing. Happy days.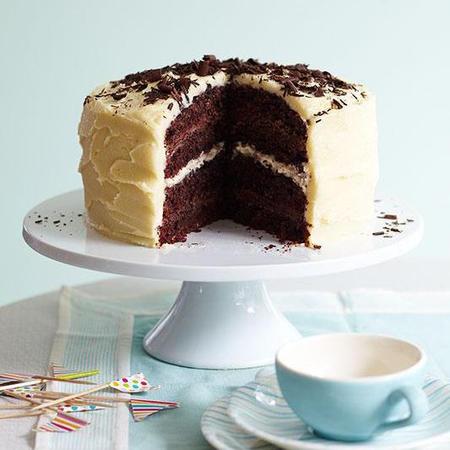 COCONUT CARROT CAKE RECIPE
Give the classic carrot cake a twist by adding coconut. Your mum will love it.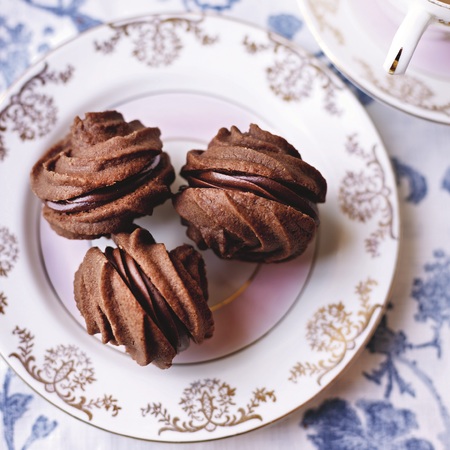 JO WHEATLEY'S CHOCOLATE MOUSSE MELTING MOMENTS RECIPE
Melt in the mouth little chocolate bites. Perfect.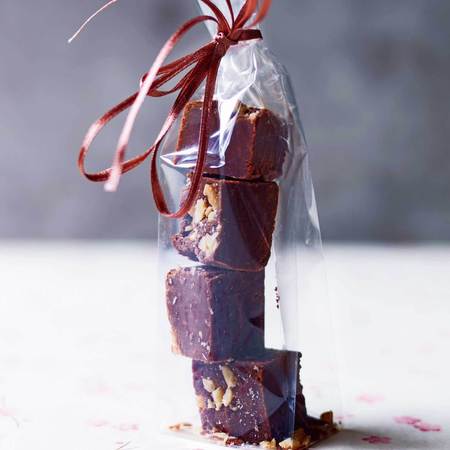 EASY WHISKY FUDGE RECIPE
Make up a batch of this tasty fudge and wrap it up as a thoughtful homemade pressie for your dear mama.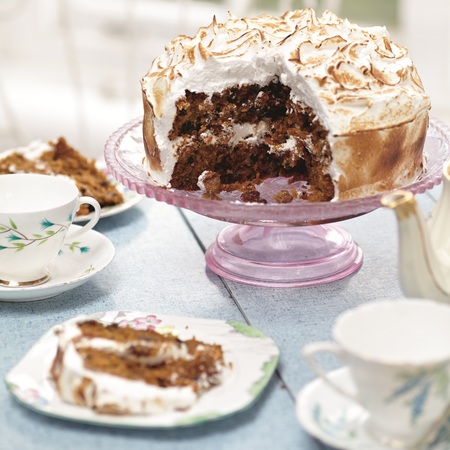 STACIE STEWART'S SKINNY CARROT MERINGUE CAKE RECIPE
A healthier carrot cake recipe smothered in delicious meringue.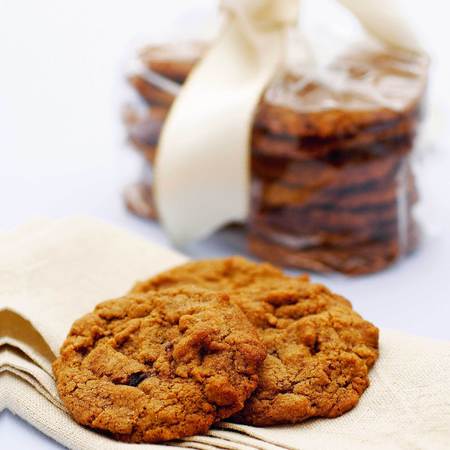 MUST BAKE SPICED RUM COOKIES RECIPE
Adding alcohol to biscuits just makes sense.
Also try...
BEST BRUNCH RECIPES
10 RECIPES THAT DON'T CARE ABOUT CUTTING SUGAR
MORE RECIPE IDEAS