The sun is out and eating indoors now feels wrong. It is time to fire up the BBQ and whip up some culinary delights.
Get adventurous with your outdoor cooking and try some of these top recipes, all of which are either made for the BBQ or can be adapted to be cooked on one.
Best BBQ recipe ideas
LAMB RIBS WITH TOMATO, PASTA & PEA SALAD RECIPE
(above)
No plates required - just grab a rib and get stuck in.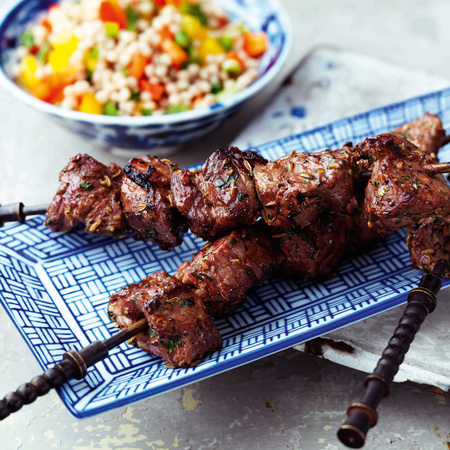 BBQ IDEAS: ASIAN LAMB SKEWERS RECIPE
Asian flavours work great on the BBQ - try these easy and quick skewers out.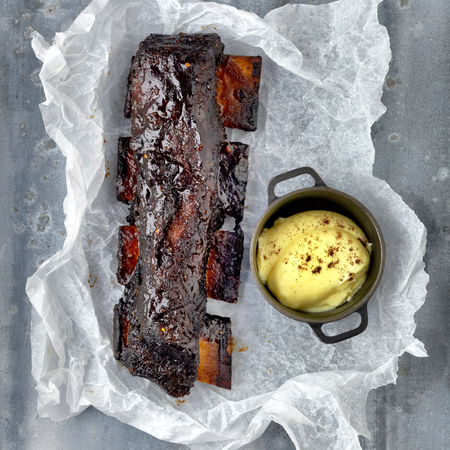 COFFEE GLAZED SHORT RIBS RECIPE
We would step over our own Grandma for another plate of these.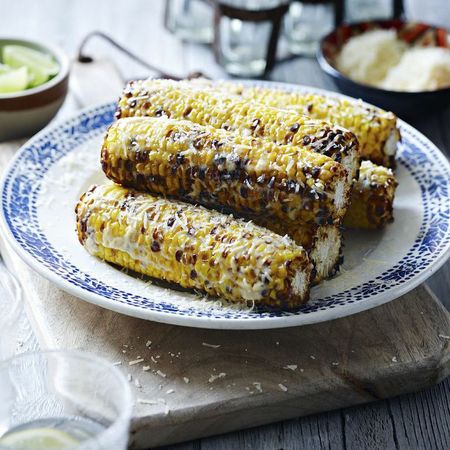 MEXICAN SWEETCORN WITH CHILLI RECIPE
A neglected BBQ food - this Mexican street food recipe is beyond tasty for a humble vegetable.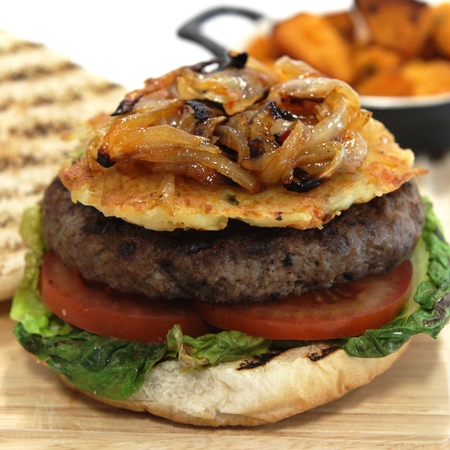 CHEESE ROSTI & ONIONS BURGER RECIPE
Adding a cheese rosti and onions to your burger toppings just makes sense.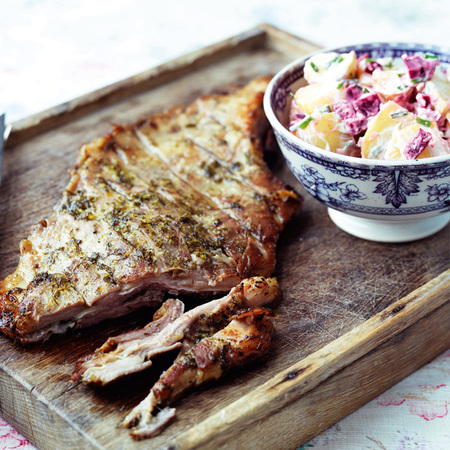 SLOW COOKED LAMB WITH DILL AND LEMON RECIPE
Lower the heat and use your BBQ for a spot of slow cooking.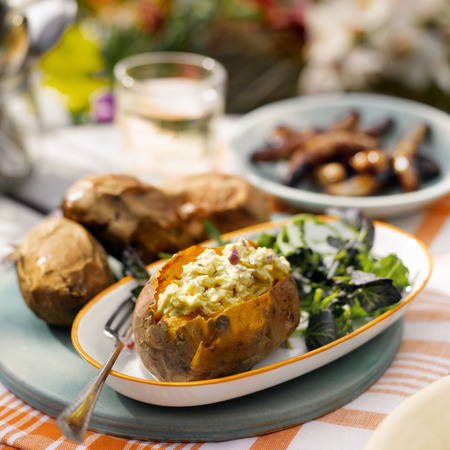 SWEET POTATOES WITH GOAT'S CHEESE RECIPE
Great for veggie guests or as a tasty side dish.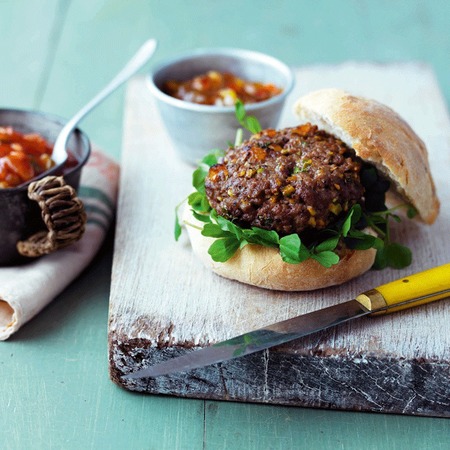 Lamb, apricot and coriander burger recipe
Impress your mates with these lamb and apricot burgers.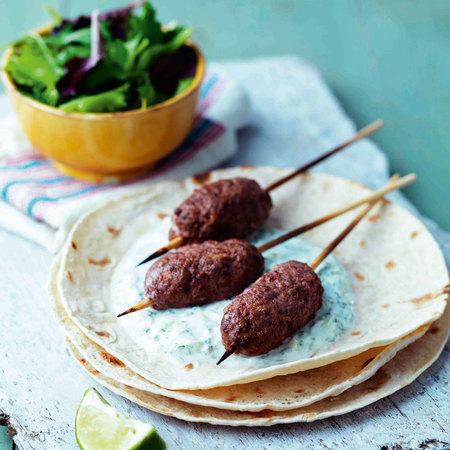 TANDOORI-STYLE LAMB KOFTAS RECIPE
Inspired by your local kebab shop - these homemade koftas are great for a summer get together.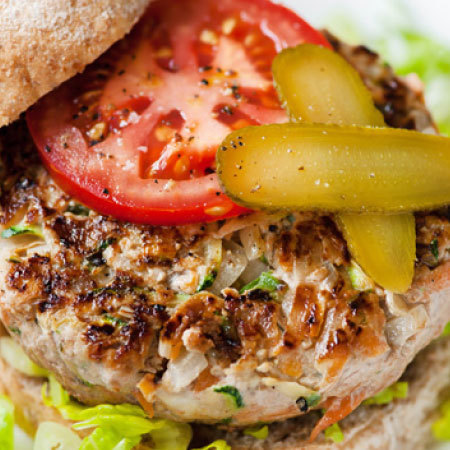 HEALTHY PORK, COURGETTE & CHILLI BURGERS RECIPE
Who knew burgers could be so healthy?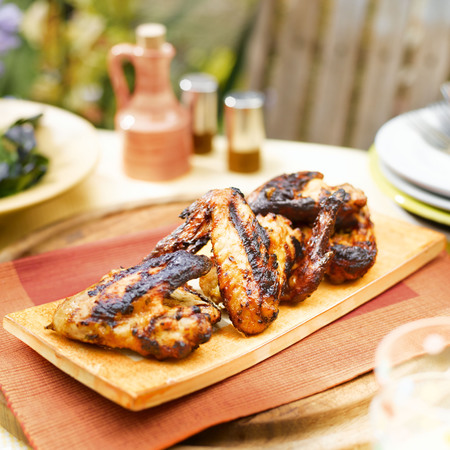 CHILLI CHICKEN KICKERS RECIPE
Tuck in to these chicken pieces - guaranteed to be a favourite over World Cup season.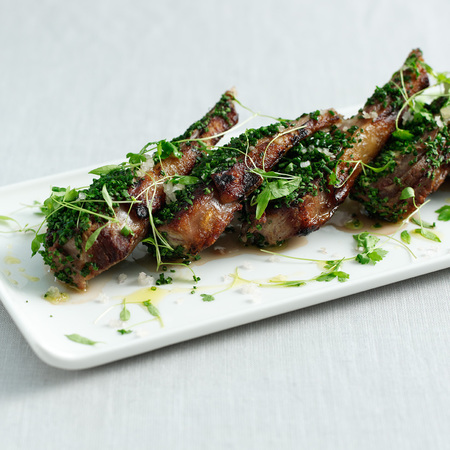 MARCO PIERRE WHITE RECIPE: HERBED LAMB CHOPS
Go fancy with a herb lamb chop recipe from celeb chef Marco Pierre White.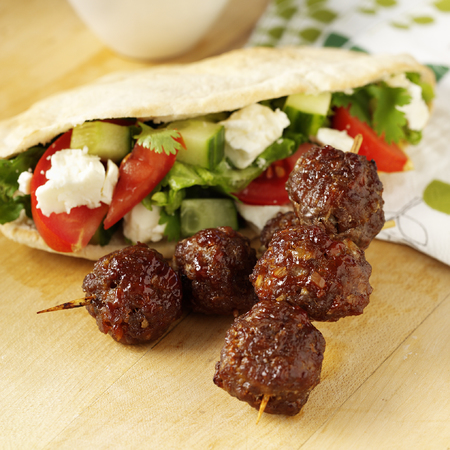 MINCED LAMB BBQ SKEWERS WITH PITTA POCKETS RECIPE
Food you can eat standing up outside always wins, and these minced lamb skewers and pittas are great for just that.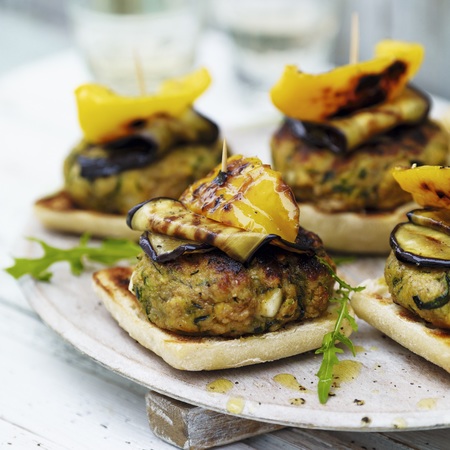 VEGETARIAN HALLOUMI AND COURGETTE BURGERS RECIPE
Meat eaters and veggies alike will love these delicious halloumi burgers.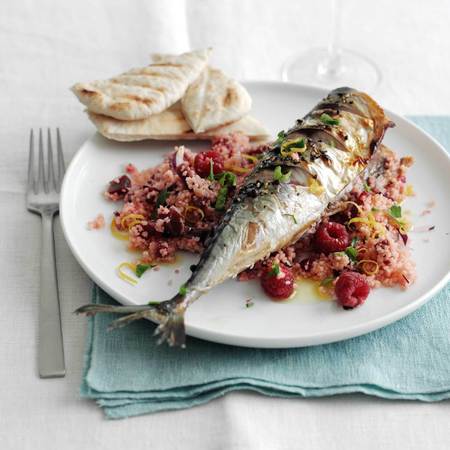 GRILLED MACKEREL, BEETROOT & RASPBERRY COUSCOUS RECIPE
Fish on a BBQ, are you mad? Try it - you'll love it. And a great healthy alternative to mountains of red meat.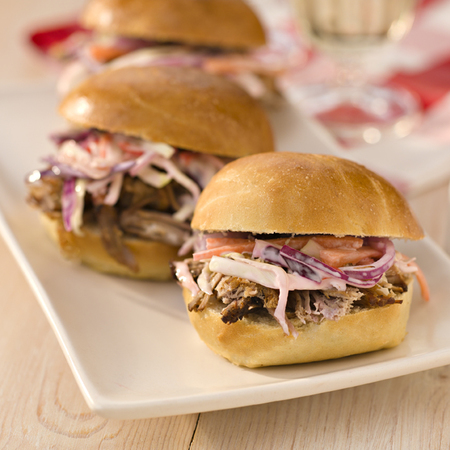 SLOW COOKED SLIDERS WITH HOMEMADE COLESLAW RECIPE
Take a tip from our American friends with these pulled pork sliders.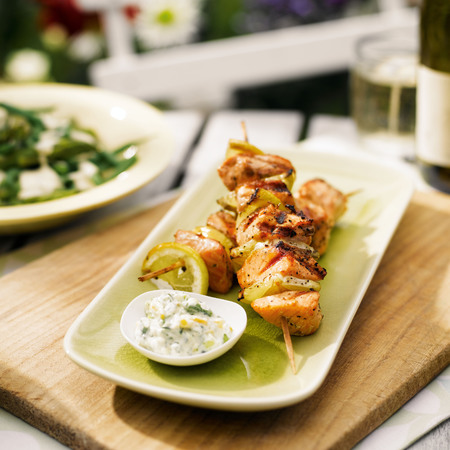 SALMON SKEWERS WITH A LEMON, PARSEY & PEPPER DIP RECIPE
Those on a health kick need not miss out at a BBQ with these salmon skewers.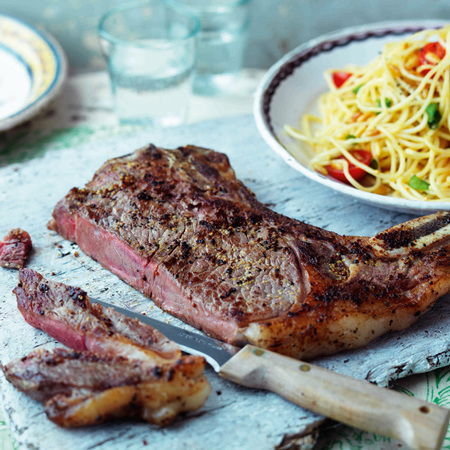 PORTERHOUSE STEAK WITH PINE NUT SPAGHETTI RECIPE
Steak on a BBQ? Why ever not.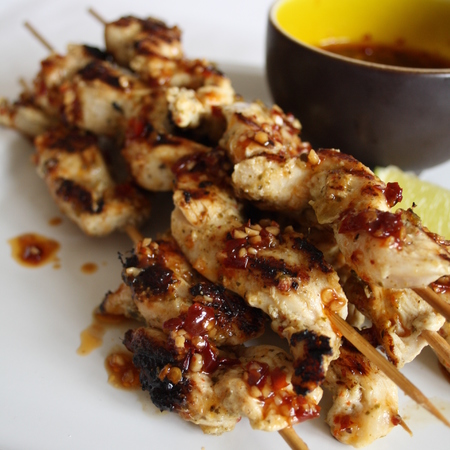 CHICKEN BBQ SKEWERS WITH A SWEET CHILLI DIP RECIPE
Add a taste of Thailand with these sweet chilli chicken skewers.
Like that? Then you'll love...
11 WAYS WITH SAUSAGES
STRAWBERRIES & CREAM RECIPE COLLECTION
TIME TO PACK A PICNIC WITH THESE SUMMER RECIPES