When all you want to eat is fresh fruit and a
truck load of ice cream
- these chilly summer recipes are not only refreshing, they are down right tasty too.
STRAWBERRY, MINT & PINEAPPLE FROZEN YOGHURT RECIPE
(above)
This zesty and delicious frozen yoghurt recipe is the perfect treat for a
hot summer's day.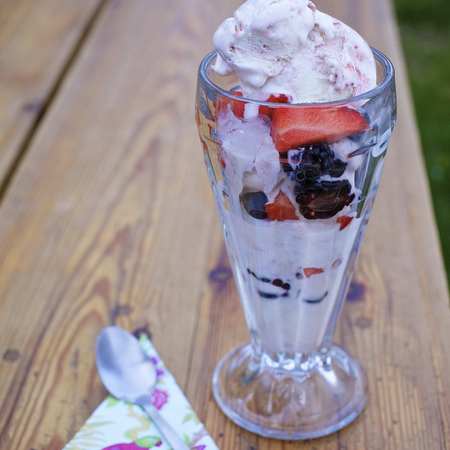 FRUITY KNICKERBOCKER GLORY RECIPE
This creamy, fruity recipe is an all time classic - serve in a chilled tall glass.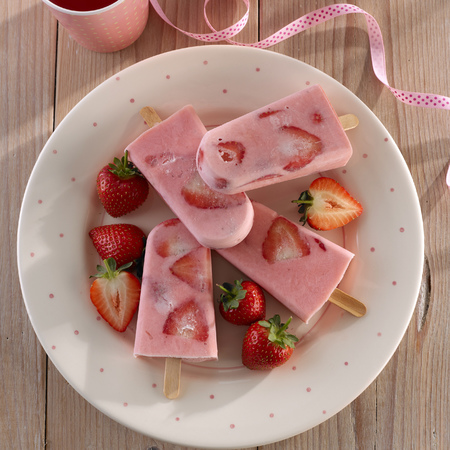 STRAWBERRY AND COCONUT ICE LOLLIES RECIPE
These yummy lollies taste as good as they look and blend fresh strawberries with creamy coconut.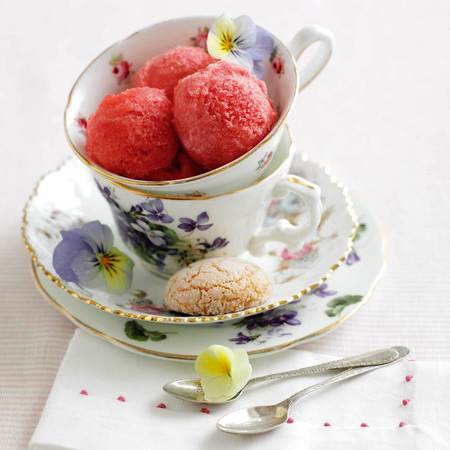 SUMMER STRAWBERRY & ELDERFLOWER SORBET RECIPE
The perfect dessert to a long lazy lunch in the sun, this refreshing sorbet is great for large groups.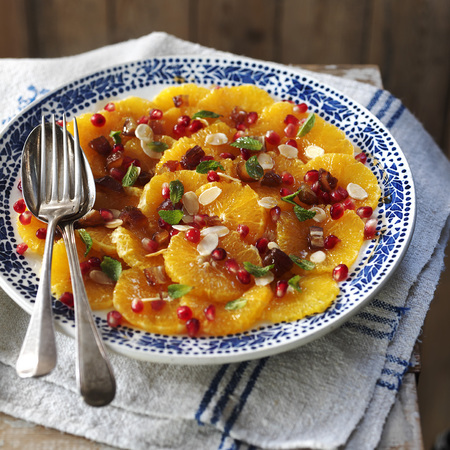 MARK SARGEANT'S ORANGE & POMEGRANATE SALAD RECIPE
Zesty, healthy and light this pomegranate and orange salad is the perfect snack or
zero-fat pudding.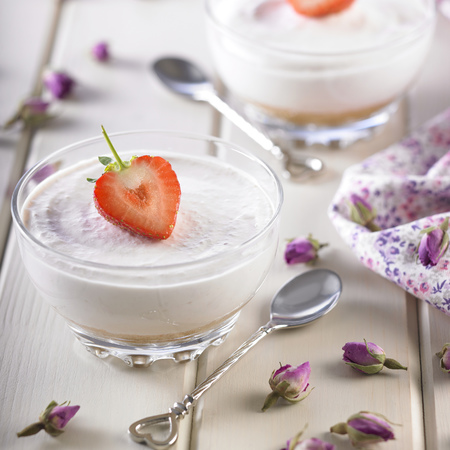 STRAWBERRY AND ROSE MOUSSE CHEESECAKE POTS RECIPE
Sometimes you just need cheesecake...this rich, decadent mousse is the perfect summer treat.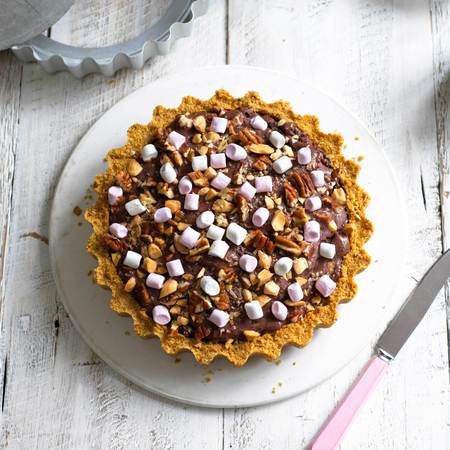 DESSERT RECIPE: ROCKY ROAD ICE-CREAM PIE RECIPE
Rocky road. Ice-cream. Pie. We think the name says it all.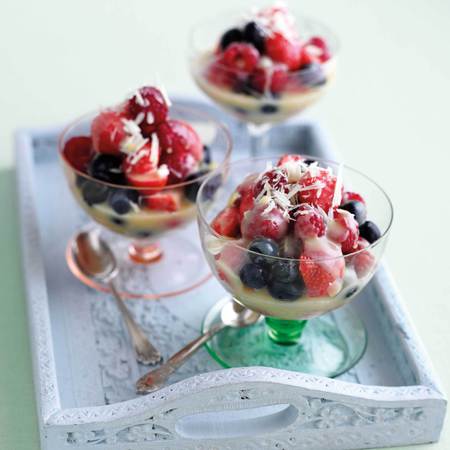 CHILLED BERRIES WITH WHITE CHOCOLATE SAUCE RECIPE
When you need to whip up a summer dessert quickly this fruity, chocolately pudding is the perfect recipe.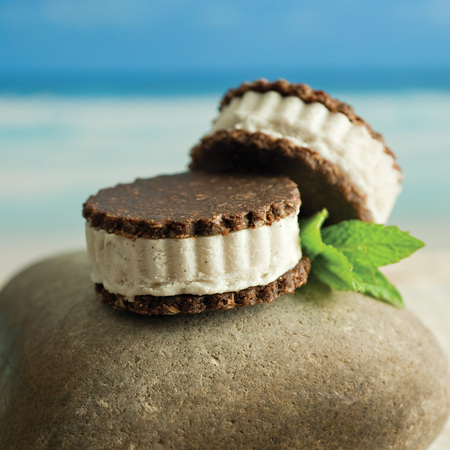 ICE-CREAM SANDWICHES WITH COOKIE DOUGH
Free from grains and gluten these scrummy ice-cream and cookie dough sandwiches are
perfect for an afternoon tea.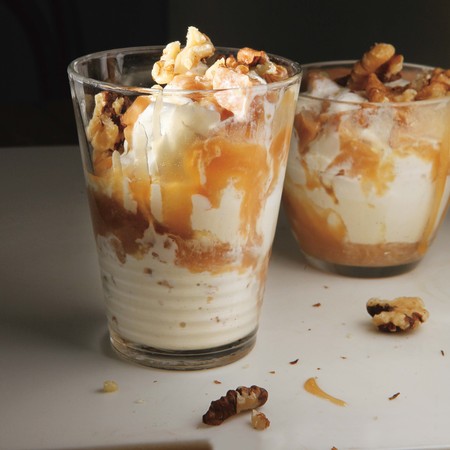 HOW TO: ICE CREAM, FUDGE AND NUT SUNDAE RECIPE
Make the perfect ice-cream sundae using King of the Kitchen - Hugh Fearnley Whittingstall's - popular recipe.
What are your favourite chilled summer desserts? Tweet us
@handbagcom