It's summer, we're in the middle of a heatwave and it's time to make the most of it. Let us do what we do best in the summer: whip up a few cocktails, wheel out the BBQ and cook up a storm.
But let's not get too hasty, we want things done properly. Nobody wants a steak that tastes like rubber.
Follow these tips by John Lewis and
Big Green Egg
chef Jillian Kiddie for how to create the perfect barbecue this summer.
Preparing the BBQ
Firstly, don't rush, many barbecues fail
because meat is put on to the grill
too soon. Once your meat is on the grill, don't move it around too much or turn it over too often and once it's cooked always allow meat to rest. This lets the juices redistribute throughout the meat ensuring it is moist.
Only place foods near the centre to sear the outside of the food initially, then move it further away to prevent cooking the outside before the inside. Starting off with room temperature food will also ensure the most even cooking.
Always try to use a
marinade or rub to get the best flavours
, and let it sink in for at least a few hours before it sees the grill. Their should be enough marinade so the meat looks 'wet' throughout the whole process.
Cooking fish on a BBQ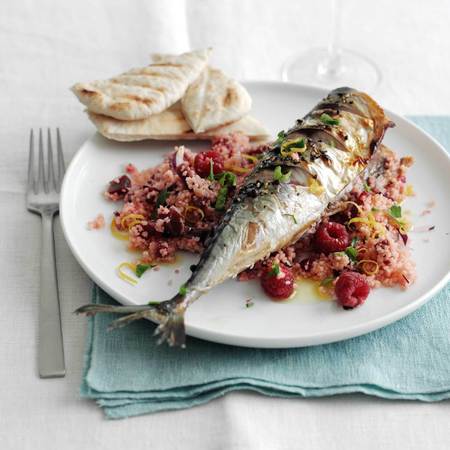 Oily fish such as salmon
or mackerel work best for grilling, preferably with skin on.
Either use a rub or a marinade on fish, both are suitable. Alternatively cook fish on a wooden plank, cedar or oak for example. It adds flavour to the fish and allows you to use even delicate fish fillets without then breaking up, also protecting against overcooking.
Cooking chicken on a BBQ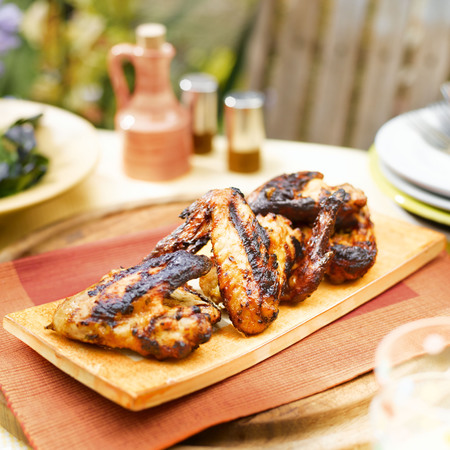 You can grill chicken pieces, start on a higher heat and then finish it off indirectly using a ceramic plate setter to ensure they are cooked all the way through.
Use chicken thighs
instead of fillets as they are perfect for cutting up and putting on skewers, they cook quickly and don't dry out. Try roasting a whole chicken aswell, use a stand (or a tin can) and plenty of rub and cook it at about 180c. The chicken will stay moist and get a nice crispy skin too.
Cooking beef on a BBQ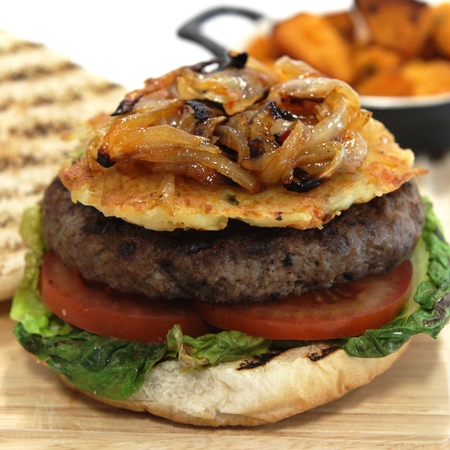 Smaller cuts of beef such as steaks etc are perfect for grilling or searing, you can use marinade or a rub and cook them how you like but always remember to rest the meat for 10-15 min afterwards.
You
can slow roast large cuts of beef
, a ribroast or whole piece of rump steak at low temperatures (90c-120c) too, use a dry rub 2-3 hours before and once the barbecue has a steady temperature just put it on a ceramic plate setter and leave it. Once again dont forget to rest the meat, larger pieces will require 30-45 minutes.
Cooking pork on a BBQ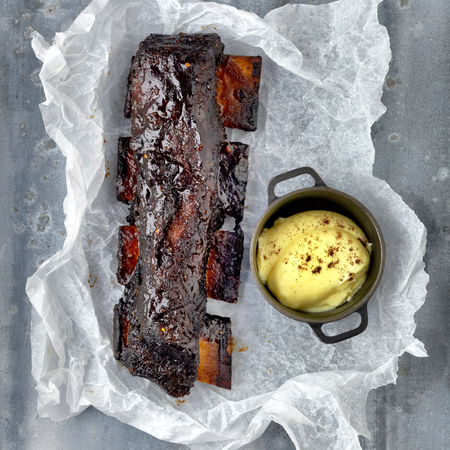 Pork lends itself very well to
the slow cooking technique
as its natural fat content keeps meat 'basted' during cooking.
Use plenty of dry rub a couple of hours before cooking and just put it on the barbecue and leave it. Pork also works well with added smoke flavour, for example using apple wood chips.
Cooking tofu on a BBQ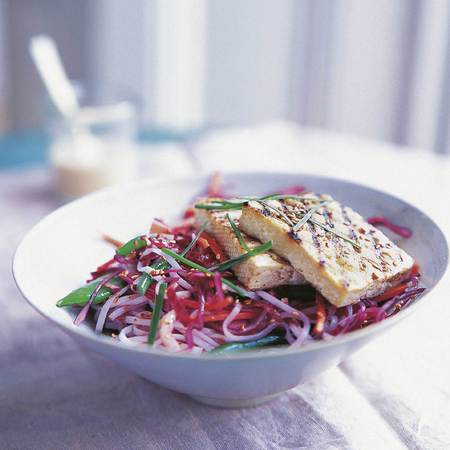 After
marinating tofu
can be grilled on a barbecue but I find its better to sear in a cast iron pan, this way you retain the marinade.
Cooking vegetables on a BBQ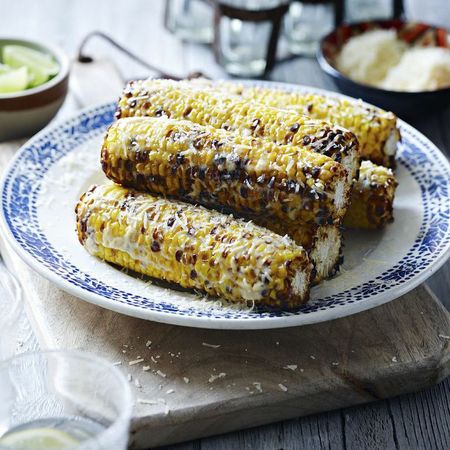 Veggies are perfect to roast and grill
.
To roast just coat lightly with oil, sprinkle with salt and lay the veg down, not moving it around too much. Certain vegetables have a natural sweetness and are perfect to be cooked this way, cauliflower, leeks, aubergine, pumpkin, squash and celeriac are great examples of this.
Are you barbecuing this weekend? Tweet us your grub
@handbagcom
BEST BBQ RECIPES TO GET UP IN YOUR GRILL
BOOZY SUMMER COCKTAIL RECIPES
MORE RECIPES