Many brides have abandoned the traditional wedding cake in favour of something more jazzy.
First there was the cupcake trend, then the cheese tower - and now the ultimate in manly meatiness - the pork pie wedding cake. Oh yes.
Don't feel pressured into having a sweet tiered cake if you're not much of a desserts gal, instead opt for a savory number.
Or you could use it to take pride of place on your evening buffet table.
You can choose which fillings you would like from smoked ham, chicken, game, and venison which will then be layered with rare breed pork and your choice of herbs and fruit.
You can even have the tops decorated with pastry letters of your names and the date of your wedding.
Nothing says love quite like pasty and pork.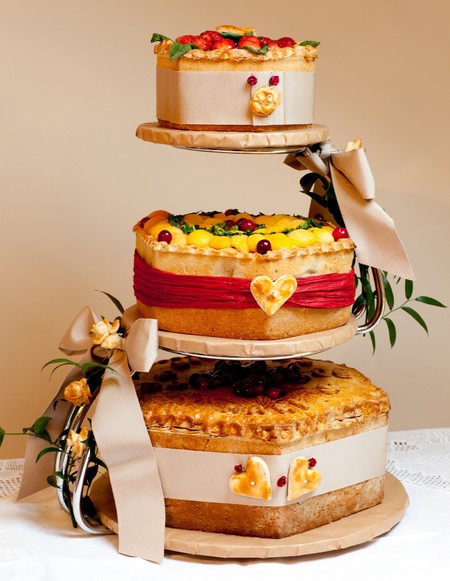 3 Tier Pork Pie Wedding Cake, prices start at £325, at
The Ginger Pig