Need to relax after a stressful week at work? Kinda bored of all the X Factor drama? Well we reckon you should curl up on the sofa with one of these lovely reads instead...
The Chick-LitIt Happened in Venice by Molly Hopkins
The follow up to
It Happened In Paris
, we enter world of Evie Dexter as she tries to rebuild her relationship with her cheating fiancé Rob. Even if you haven't read the first book, you'll find yourself falling in love with this tour guide and her life drama. Through Evie your mind gets to travel to Dublin, Marrakech and Amsterdam while we laugh at her stuggle to cope with her work, friendships and love life.
It Happened in Venice, £5.24,
amazon.co.uk
The Kinky readThe Initiations of Ms Holly by K.D. Grace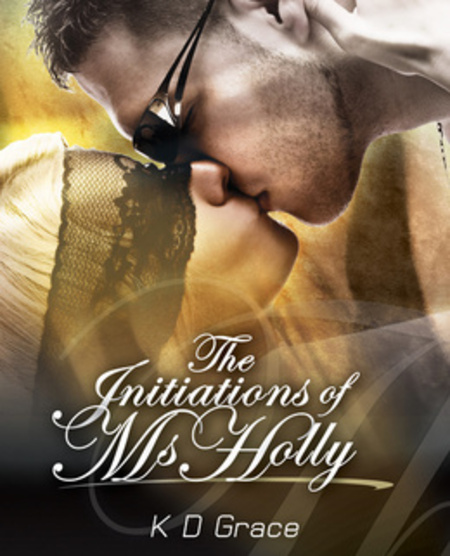 If you thought Fifty Shades of Grey was kinky then you haven't seen - or should we say read- anything yet.
The initiations of Ms Holly follows journalist Rita as sex with a mysterious stranger leads her down a path she could never dream of. Soon she begins an initiation into a super exclusive Mount club.
Rita must complete several sexual rituals all in the hope of being able to see have this mysterious man once again.
The Initiations of Ms Holly, £5.19,
amazon.co.uk
The Classic
Lace by Shirley Conran
Lace is one of those books that many call one of the original bonkbusters. For a lot of women, Lace was the kind of book that opened their eyes and got them hooked from the first page.
We follow Lili, a glamourous film star who summons four women from Paris, London and New York to find out a a well hidden secret. One of these women is Lili's mother.
Sex, scandal and women fighting to be successful. It completely makes sense it's been reissued for the generation who missed out on Shirley Conran's masterpiece.
The book was so popular that it went on to be turned into a movie so you know it went down well. This is one you have to read even if it's just to tick it off the list.
Lace, £4.94,
amazon.co.uk
The other Chick litFriends & Rivals by Tilly Bagshawe
Tilly Bagshawe
has successfully followed her elder sister, Louise Bagshawe, into the world of female novels and she's back with another scandalous read full of drama.
We enter the world of showbusiness as we follow the lives of Kat and her husband Ivan and find out about the backstabbing that stars often have to deal with.
This is chick lit escapisn that you can always rely on for a easy, saucy read.
Friends and Rivals, £3.86,
amazon.co.uk
The family dramaTangled Lives by Hilary Boyd
What would you do when the son you put up for adoption comes searching for you?
Hilary Boyd's heart warming book tells the story of how Annie Delancey's perfect family life is rumbled by the arrival of her secret son. With previous experience in nursing and marriage counselling, Hilary uses her knowledge to bring this story to life and keep you hooked till the end.
If you're fan of the TV show,
Long Lost Family
, then this book is for you.
Tangled Lives, £7.92,
amazon.co.uk
Have you read any of these books before? Reckon you'll give them a try?
PIPPA MIDDLETON RELEASES PARTY PLANNER BOOK
IF YOU LIKE TIME TRAVELLER'S WIFE, YOU'LL LOVE FERNEY
OCTOBER ALBUM REVIEW