Grab your favourite coffee without getting out of your pj's as
Starbucks
have launched their first at home machine today.
The new Verismo coffee pod system means you craft your favourite Americanos and lattes one cup at a time using Starbucks espresso capsules.
Millie Mackintosh
was straight in there, queuing up at Selfridges to get her mits on one of the first ones (girl loves her coffee), and we're sure it will be on Christmas lists across the land.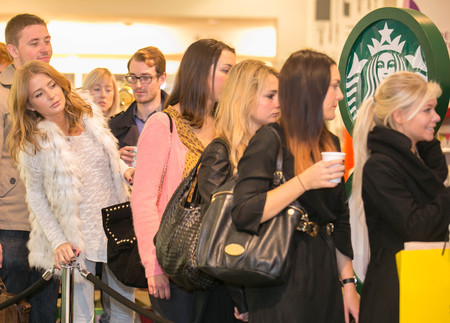 Using the same espresso you usually find in your take away cup - little pods of coffee and real milk are popped into the machine, where they are mixed with hot water to make one cup lattes.
Starbucks let us have a play with one at Handbag HQ, and we can confirm it is simple, easy to use and makes a mean strong coffee. We have buzzed away at our desks all week!
The drinks also come out piping hot avoiding a pet peeve of ours – tepid beverages. Shudder.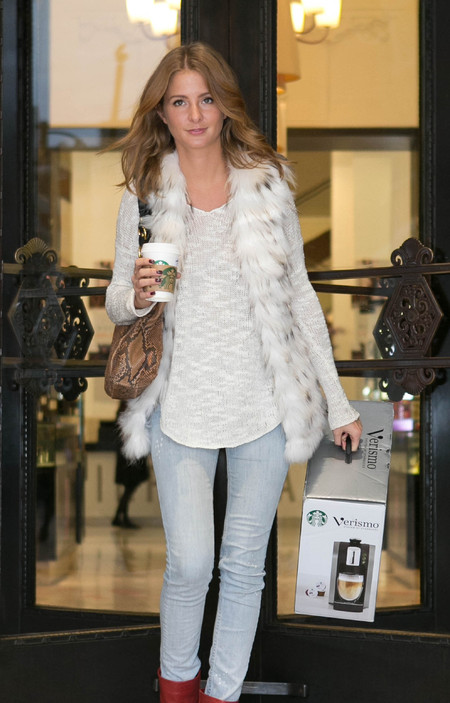 There are two versions of the machine – a small compact 580 system (RRP £149) or a swanky big boy 585 version (RRP £349) – which comes with a larger water tank, internal filtration system and a temperature variation control.
Packs of pods (which come with 6 espresso and 6 milk capsules in each box) cost £5.99, which ain't cheap – but it's still better than buying a take away cup.
The machines will be available exclusively in Selfridges until 22 October, after which they will be available in Harrods and then
Starbucks
stores from November.