Getting caught speeding on the motorway could set you back up to £10,000 according to new proposals to raise the maximum fines allowed to be imposed by magistrates.
Under the new rules, being caught breaking the speed limit could result in a fine increase from £2,500 to £10,000,
reports the BBC
.
Our handy
Handbag Economics
calculator translates that means speeding will cost you the same as nearly seven
Fendi 2Jour bags
or four of these
Valentino
studded clutch bags (£2,350,
Net-a-porter.com
)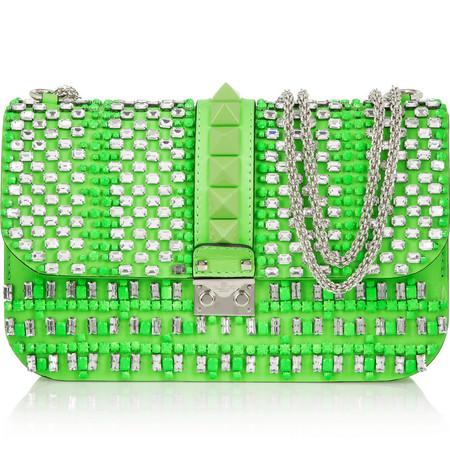 Justice Minister Jeremy Wright explained that
financial penalties
are a great deterrent, adding, "Magistrates are the cornerstone of our justice system and these changes will provide them with greater powers to deal with the day-to-day offences that impact their local communities."
Other penalties may also be raised, such as being
drunk and disorderly
in public which could see a maximum fine of £4,000, a rise from £1,000.
Whilst motoring groups have called the moves 'draconian', road safety activists favour the move.
"Speed is one of the biggest killers on our roads and, through the support we provide for victims of road crashes, we bear witness to the devastating effects of speeding," explained James McLoughlin, from road safety charity Brake.
"Limits are there for a reason, and more needs to be done to deter those who choose to put other road users at risk by breaking them."
Thoughts? Tweet us
@handbagcom #HandbagEconomics
5 questions to ask before spending cash
11 CELEBS BUSTED FOR DRINK DRIVING
WORLD CUP TICKETS NOW COST MORE THAN THIS HANDBAG
MORE HANDBAG ECONOMICS THIS WAY