Jared Leto
and
Matthew McConaughey
have been in the UK promoting the release of their new Oscar nominated film
Dallas Buyers Club
.
But Jared has a lot to say about his co-stars performance in another
movie
.
We were at their press conference yesterday and the 30 Seconds To Mars front man explained how relieved he was that Matthew wasn't nominated for best supporting actor for his short role in
The Wolf Of Wall Street
.
"Holy sh*t! I didn't see
Dalla Buyers Club
but you must be pretty good in this one because f*cking hell, you are so good in that movie.
"That movie man. It's amazing."
He went on to suggest that he's the reason
Leo was so good
; "my thought is that you were so damn good in that scene, he saw you and was like I better step it up.
"Everyone was great in that movie. It was a great film was it not?
"I'm just glad you got nominated for best actor not best supporting for
Wall Street
otherwise I'd be sh*t out of luck. It would have been a tough one huh?"
Who do you think should win the Oscars? Tweet us
@handbagcom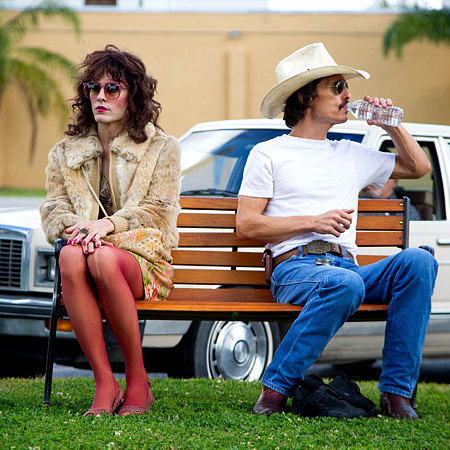 THE WOLF OF WALL STREET SHOWS A LOT OF BOOB
FILMS TO SEE THAT ARE TIPPED FOR OSCARS
MORE FILM AND CELEB NEWS