After a long wait
Mr Selfridge
was finally back on ITV last night and a lot has changed since the first series ended last year.
Selridges is celebrating its fifth year in business and it's got a new head of visuals - Miss Agnes Towler.
A long way from a mere shop girl, Agnes has spent the past two years in Paris learning her craft.
There are a few moments when we were left wondering if Agnes had got a little too big for her boots, but there's nothing to bring you down to size like seeing your ex-suitor with another woman and a baby.
All the croissants in the world weren't going to make that easier to stomach.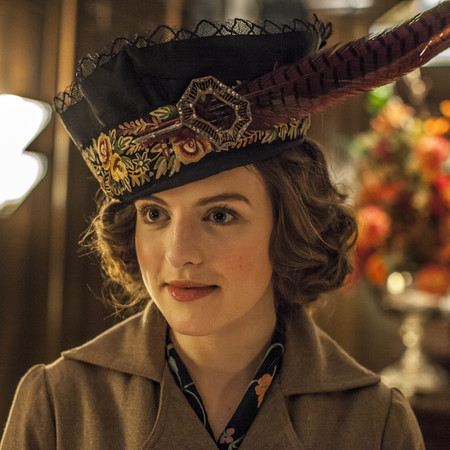 Visiting a party for Victor's uncle with her brother George she's given the image followed by the comment, "don't they make a wonderful couple?"
Well, if you will be seduced by handsome, creative French men Agnes.
We're holding out for an explanation that it is in fact not his child, or his wife and his uncle is just old and mad, or wishful...though maybe that's us.
When we weren't watching, hoping for an instant reunion between those two, we were watching Harry helplessly try to get Rose back on side.
No mean feat it seems as even a live book reading for her favourite new pal isn't going to change their arrangement.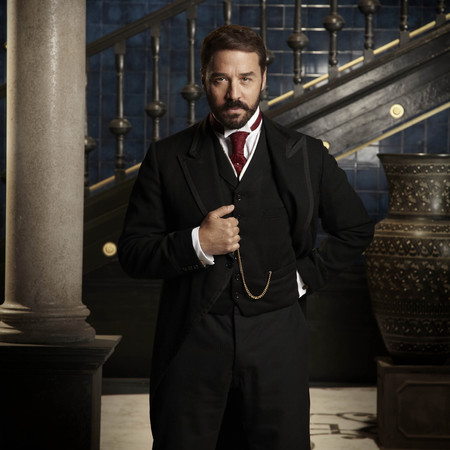 Cue a room of heaving bosoms and fluttering fans - this new friend writes rather erotically charged literature.
Yes, we were practically using our tea as smelling salts it was so scandalous.
Meanwhile, Mr Grove and Miss Abbington are having a terrible time with her needing time off to visit a sick brother, while he is struggling to sleep with three children.
Awkward...they're not her children.
With a bearded figure, who looks an awful lot like Henri Leclair, lurking around we';re pretty sure things are going to get a bit more dramatic.
The Agnes, Henri, Victor love triangle is so not over yet!
JOHN HAMM IN A SUIT! IT'S FIRST LOOK MAD MEN
THANKS AMERICA, DOWNTON'S CRAP AND NOW IT'S OVER
MORE TV NEWS, REVIEWS AND GOSSIP