Mischa Barton charged with misdemeanours
Mischa Barton has been charged with four misdemeanours following her arrest on 27 December 2007.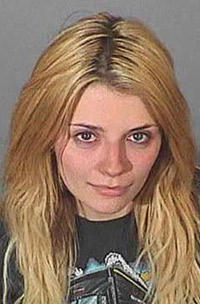 British born, ex-OC star Mischa Barton was charged with four misdemeanours on Tuesday, following an arrest last year, celebtv.com reports. Mischa joins a long line of celebrities who have been busted for drink driving. The charges are: driving under the influence, driving while having a 0.08% or higher blood alcohol level, driving without a valid licence and possession of 28.5 grams or less of marijuana. Mischa was pulled over in December when she was spotted driving erratically and failing to indicate before making a turn. It's not big and it's not clever, Mischa.