Blake Lively
and
Ryan Reynolds
seem to have this whole Hollywood married couple thing down.
Rarely seen out together, the pair are privately having an excellent time.
And if anyone had been in any doubt,
their appearance at The Cannes Film Festival
would have laid that to rest.
Blake recently spoke to
American Vogue
all about
her new website Preserve
, and her
terribly supportive and romantic husband.
While she hinted at
the pair's impending parenthood
, she also told of just how Ryan turned a wedding 'heartbreak' into her favourite part.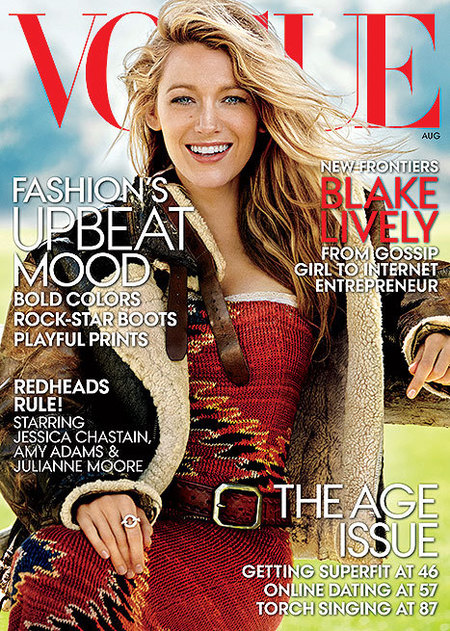 She said, "I get really frustrated when something goes wrong. For example, my
wedding dress
.
Florence Welch was singing at the reception, and they brought out these sparklers, and I'm watching her sing. I look down and my
wedding dress
has a big burn mark from one of the sparklers.
Right on the front!
And it was just so heartbreaking to me. And later, my dress was hanging up and Ryan said, 'Isn't that beautiful?' I said, 'What?' And he pointed to the burn.
My heart just stopped, because it was such a sensitive little subject. And he said, 'You'll always remember that moment with Florence singing and the sparklers.
You have that forever, right there,
preserved
.' Now that's my favourite part of the dress."
Just, swoon.
Blake Lively in Cannes
DID BLAKE LIVELY CONFIRM SHE'S PREGNANT?
EVERYTHING WE KNOW ABOUT CHERYL COLE'S WEDDING
MORE CELEBRITY GOSSIP AND NEWS